FILLYS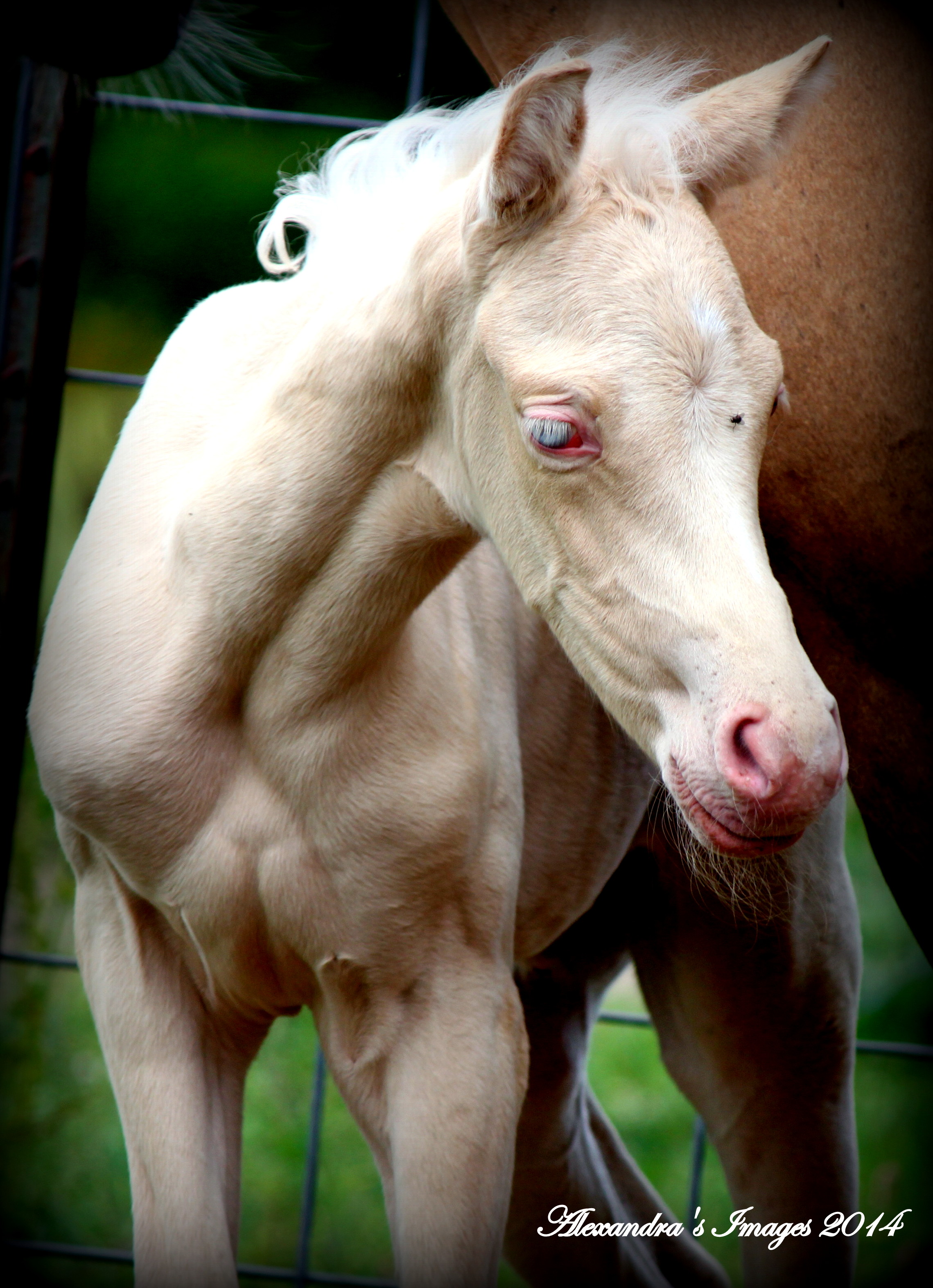 Illuminatta FW- FINALLY! We have our first cremello partbred! She is 50% Arabian by blood, sired by LJ Owhyee Moonstone and out of DG Sunkissed Bey. This little girl is super typey and has good size as well. She is a little sweetheart and is NOT for sale. Really looking forward to watching this one grow up.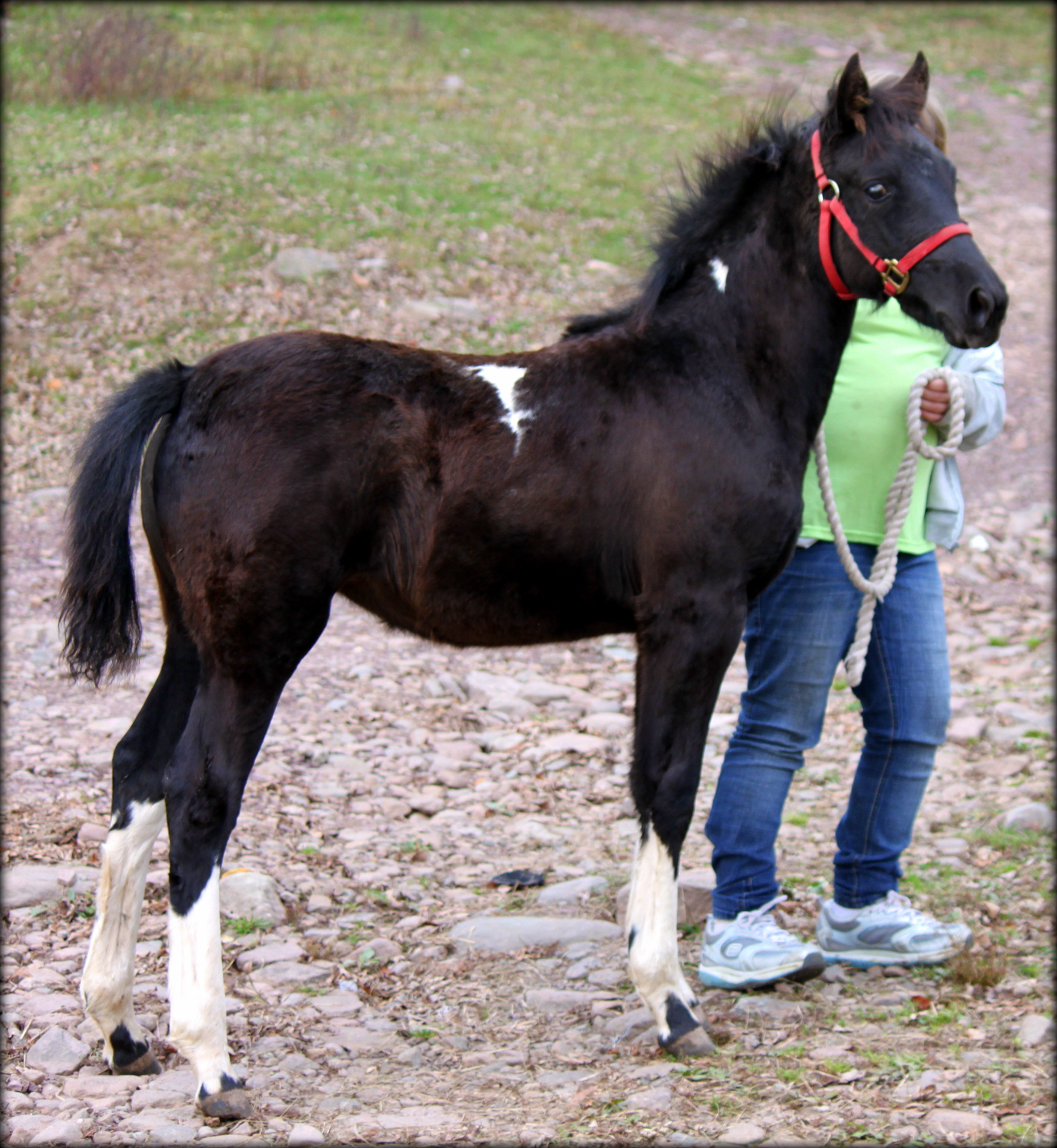 Foxwillow's Stardust- Born July 3, 2014. Sired by Mr. Renegades Go Boy and out of a direct daughter of Danny Joe's Golden Shadow. Minimal chrome but this little girl has lots of pretty and is a little gaiting machine! Already sold and she will be leaving for her new home at the end of October.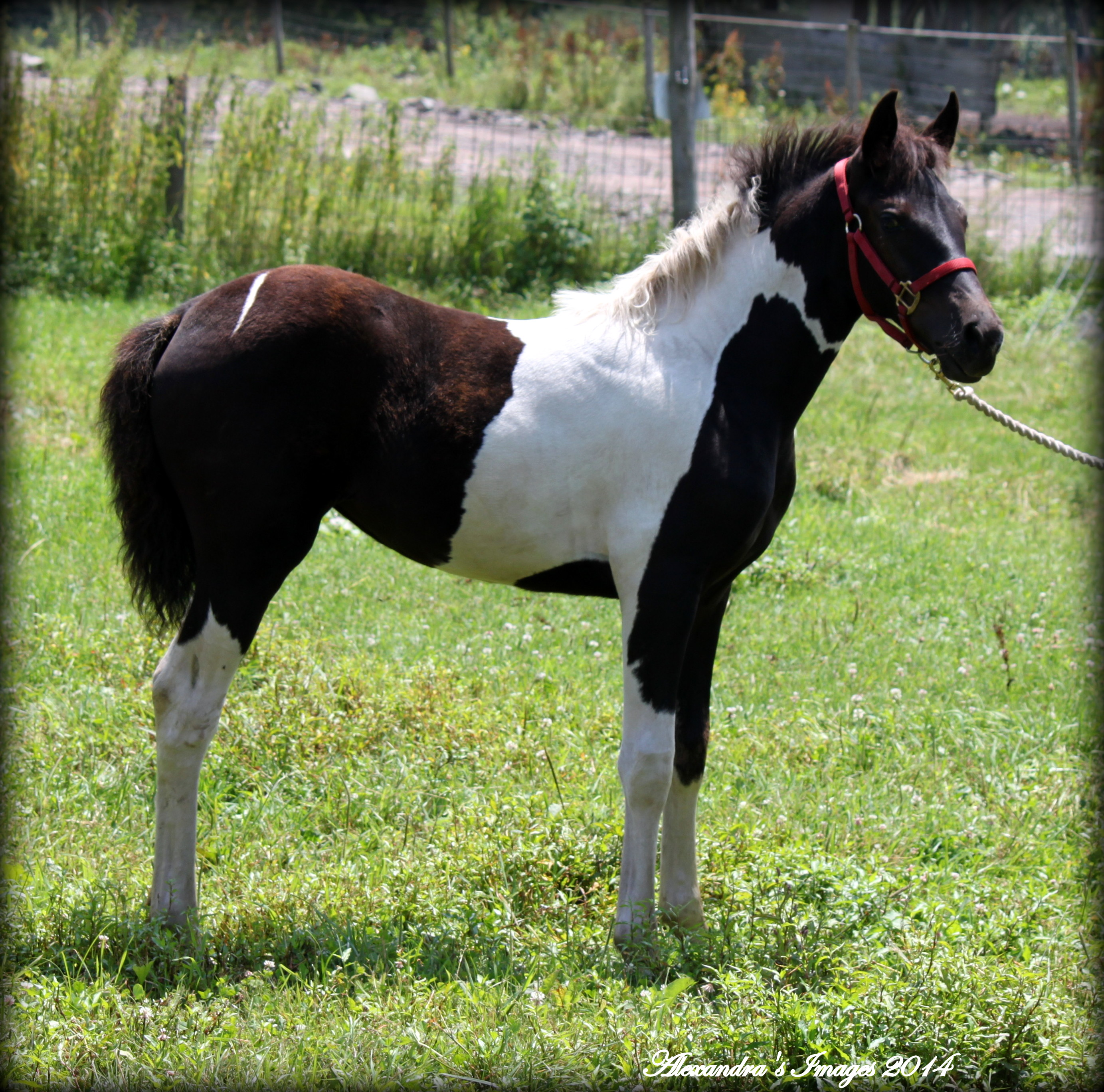 Foxwillow's Blue Pearl- Born April 22, 2014. Sired by Mr. Renegades Go Boy and out of Diamond Fox's Deja Blue, our blue roan mare. This filly is HUGE and all legs. Can't wait to see what she looks like once she unfolds a bit. At this point she will be for sale at weaning, contact me if interested.
Click here to see Pearl's Facebook Photo Album.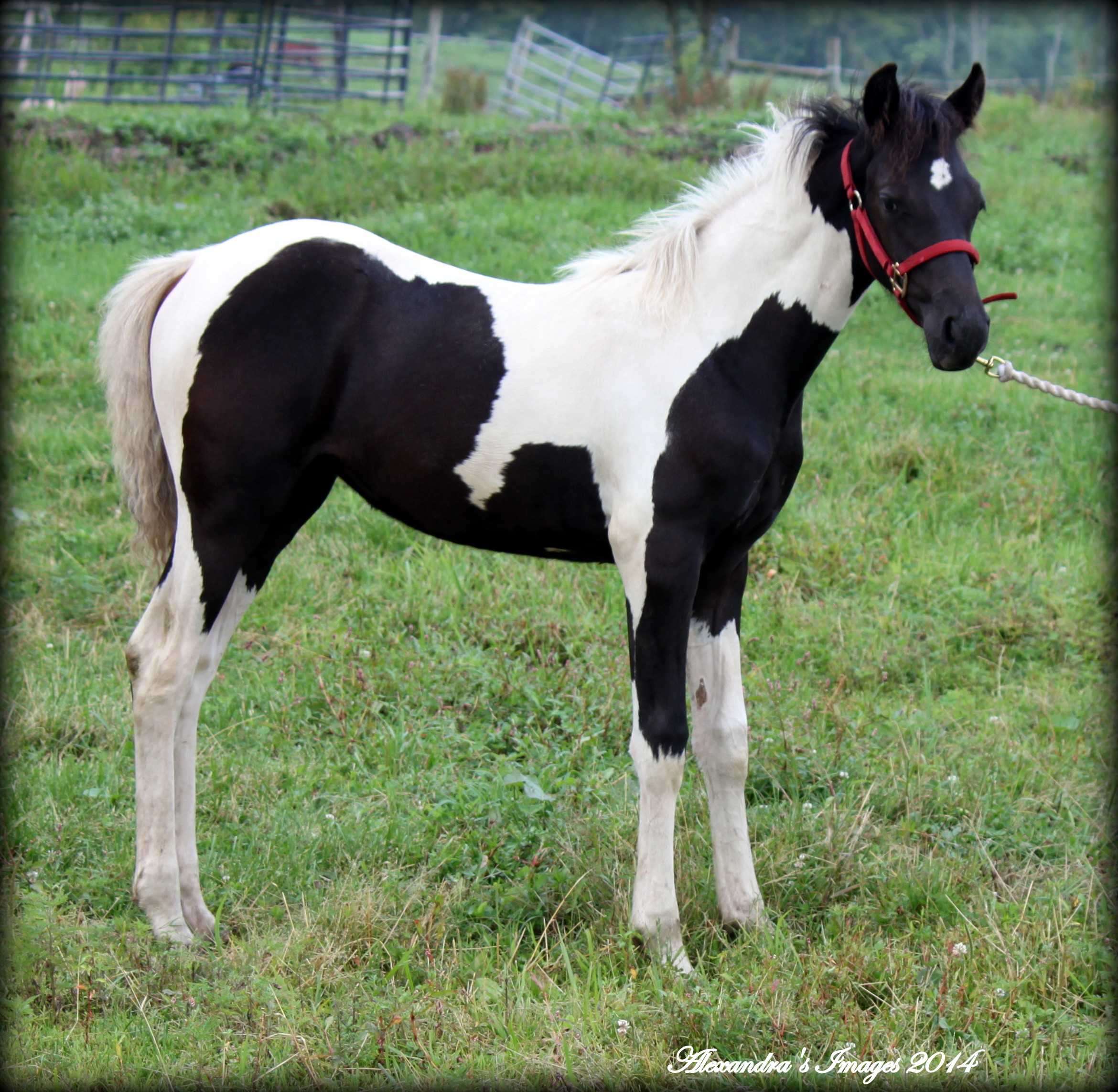 Foxwillow's Black Sayda-Born April 6, 2014. Sired by Mr. Renegade's Go Boy and out of Cloud's Kindred Spirit by Black Cloud C! This filly is bred to the hilt, gorgeous and one of the sweetest babies we've ever had. LOVE her. Already gaiting everywhere she goes. Her unique name, "Sayda" is from my granddaughter Sandra. I sent her pictures the day the filly was born and apparently she looked at her mom and said "her name should be Sayda!" What does it mean? Sandra doesn't know, said it just popped in her head when she saw her. I liked it so Sayda it is!