Colts
Count The Gold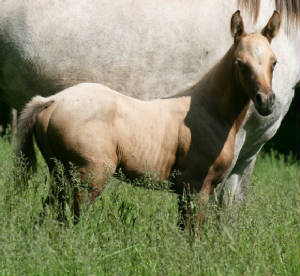 This gorgeous palomino colt is the result of crossing a gaited mare on an Arabian bred stallion. He's everything we'd hoped he would be. Pretty head, refined with strong athletic conformation and so far he appears to have his mother's smooth gait. He will mature over fifteen hands and has all the potential in the world to be a smooth riding all around mount. He will be available for purchase at weaning.
Tusaak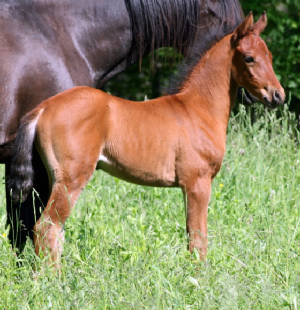 Pretty bay colt with an upright frame. Loves to strut and trot. Sired by a Magnum son out of a Bask Knight daughter. Only white markings are two high back socks- hence his name. This colt will mature around 14.2hh and seems to be most suitable for huntseat or western pleasure. Available at weaning.
Psandstorm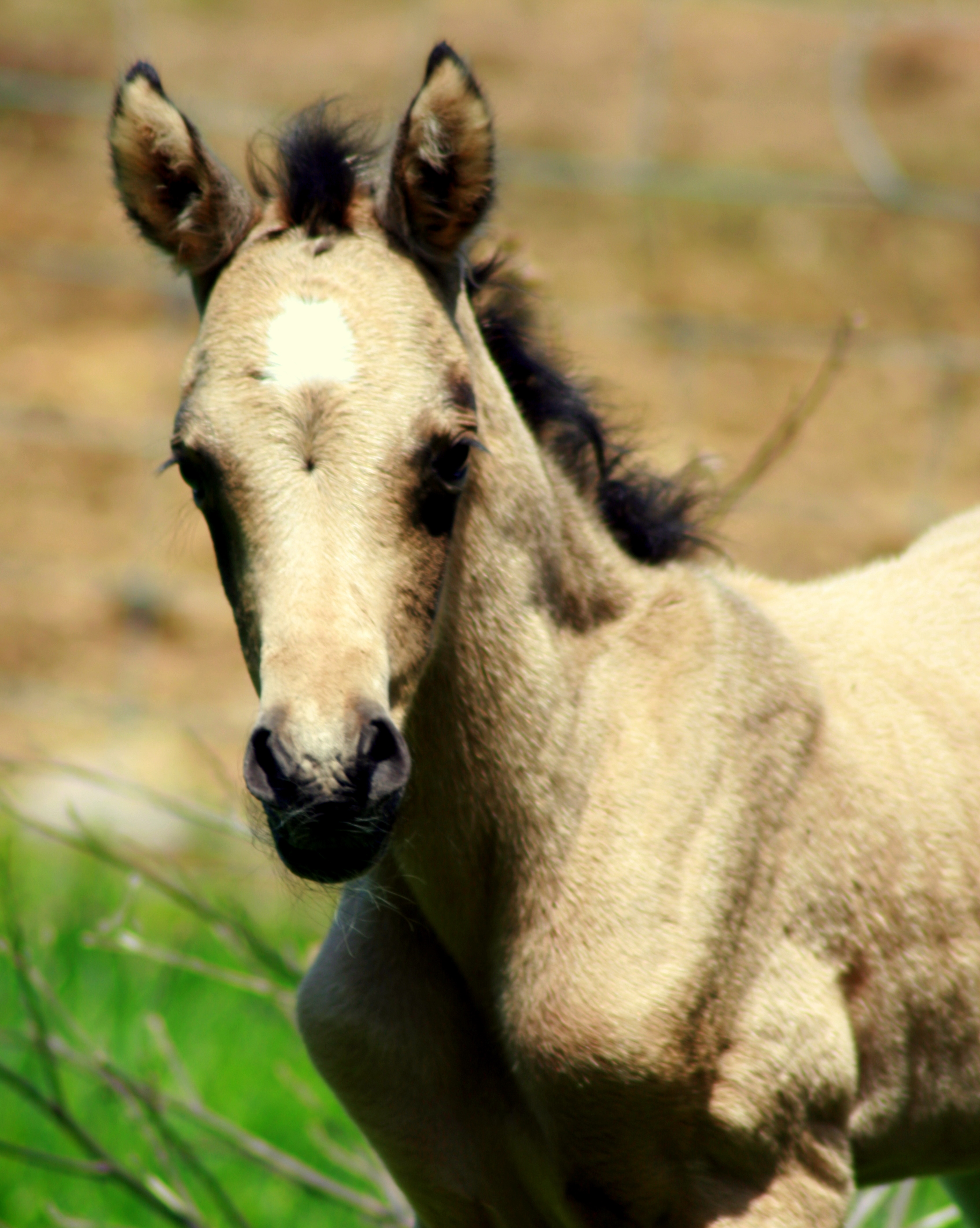 May 11, 2009- Gorgeous buckskin 31/32 Arabian colt sired by the palomino Magnum grandson, Psandmann VHF and out of a purebredi mare. This is a big gorgeous colt with a dishy head, big eyes and "face masking" to set off his pretty features. Nicely put together this colt will attract attention wherever he goes. Will be offered for sale at weaning.
Psoldierboy FW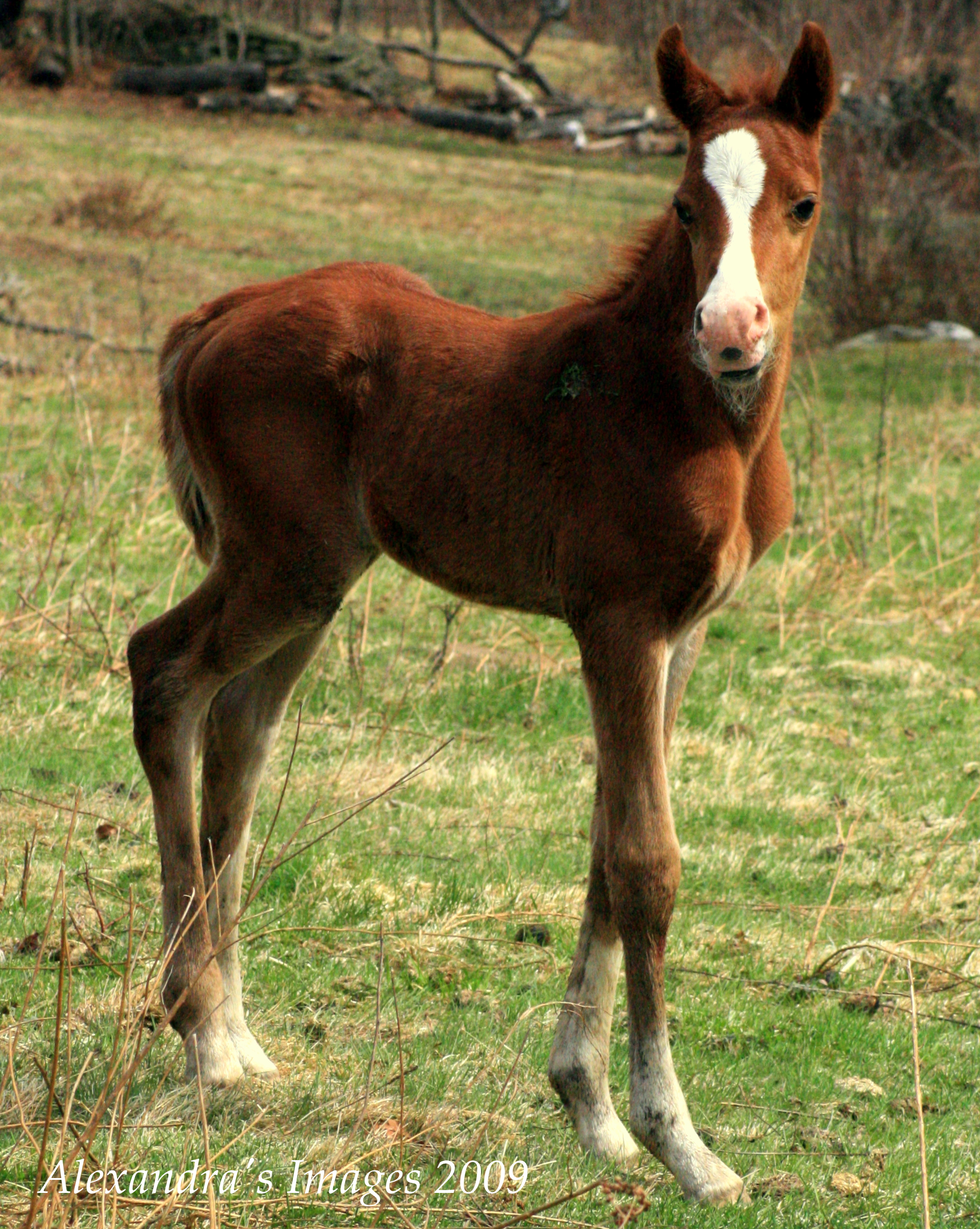 April 6, 2009- Dark chestnut colt sired by Psymokyn out of Psonata VHF making him a double Magnum Psyche. Gorgeous dishy head with huge eyes and tiny tippy ears. Flags his high set tail where ever he goes. This colt has tons of charisma and flash! Can't wait to see if he sheds out a dark red liver chestnut like both his sire and grandsire. Will be for sale.