We have been breeders of high quality (in many cases champion bred) AKC Boxers since 1995. We truly believe they are by far the best family dog available today. They are loyal, willing, intelligent and very forgiving. As a mother of three boys and two girls I am always amazed at the abuse these poor dogs put up with. We raise our dogs in a family envoirnment not a kennel. They are socialized, handled and loved from day one. Recently we have decided to stop breeding due to the increasing amount of dogs in need of caring and loving homes as we don't wish to add to the over population problem. So please check out the several Boxer rescue sites on line and save one of these remarkable dogs today.
A Tribute to a Womans Best Friends
Ceasar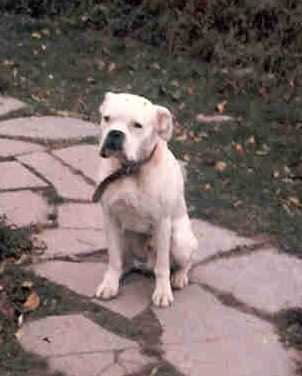 1979-1989
This is the dog that started my lifelong love affair with the Boxer dog. Given to me by my grandmother after my mothers death this dog helped me through all the trials and tribulations of a young girls life. Through thick and thin he never left my side- even sneaking on the bus with me once and raising havoc at our school! Although Ceasar was a white boxer and destined to be put to sleep until rescued by my grandmother his color never detracted from his ability to be a faithful companion and best friend. Today I strive not to produce the white color as it is still not an 'approved' color in the Boxer breed. However my personal opinion (and that is all it is, an opinion)is that this color is just as attractive as fawn or brindle and they are no different in any other way than color. Afterall it WAS a white Boxer that drew me to this breed. It took me eight long years to get over the loss of my old friend but when I was finally ready it had to be another boxer (or two! See below).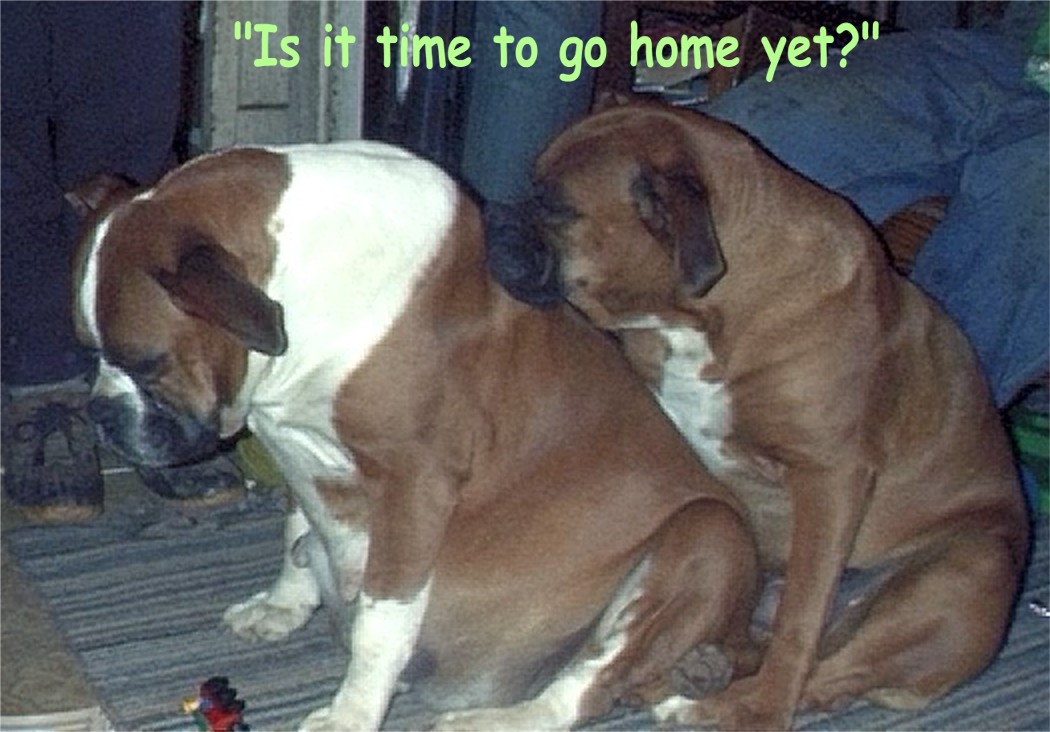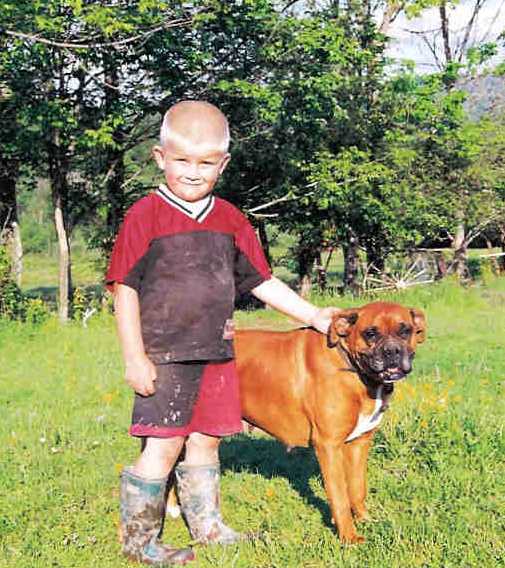 Cole with Juno- Summer 2002
These two darlings were our foundation bitches. The one on the left, VHF Sappho, was my beloved companion until her passing Christmas 2002. She was an outstanding producer and mother but most of all she was my best friend. Her sister, VHF Juno, on the right has now passed over the Rainbow Bridge as well. The photo on the right is of my son with Juno. Since the day Cole was old enough to crawl he and Juno 'adopted' each other and were always together. Cole loved Juno very much and sat with her constantly as she recovered from an illness that left her in a coma for a week- I truly believe his love and prayers each night before he went to bed were instrumental in her remarkable recovery.
I feel blessed to have had the friendship and companionship of these two wonderful dogs. We have daughters and granddaughters to carry on the line, guard the hearth (and enrich the lives of certain little boys and their sentimental mothers.)
Our Current Boxer Family
VHF Sappho's Gift-the dog that healed my broken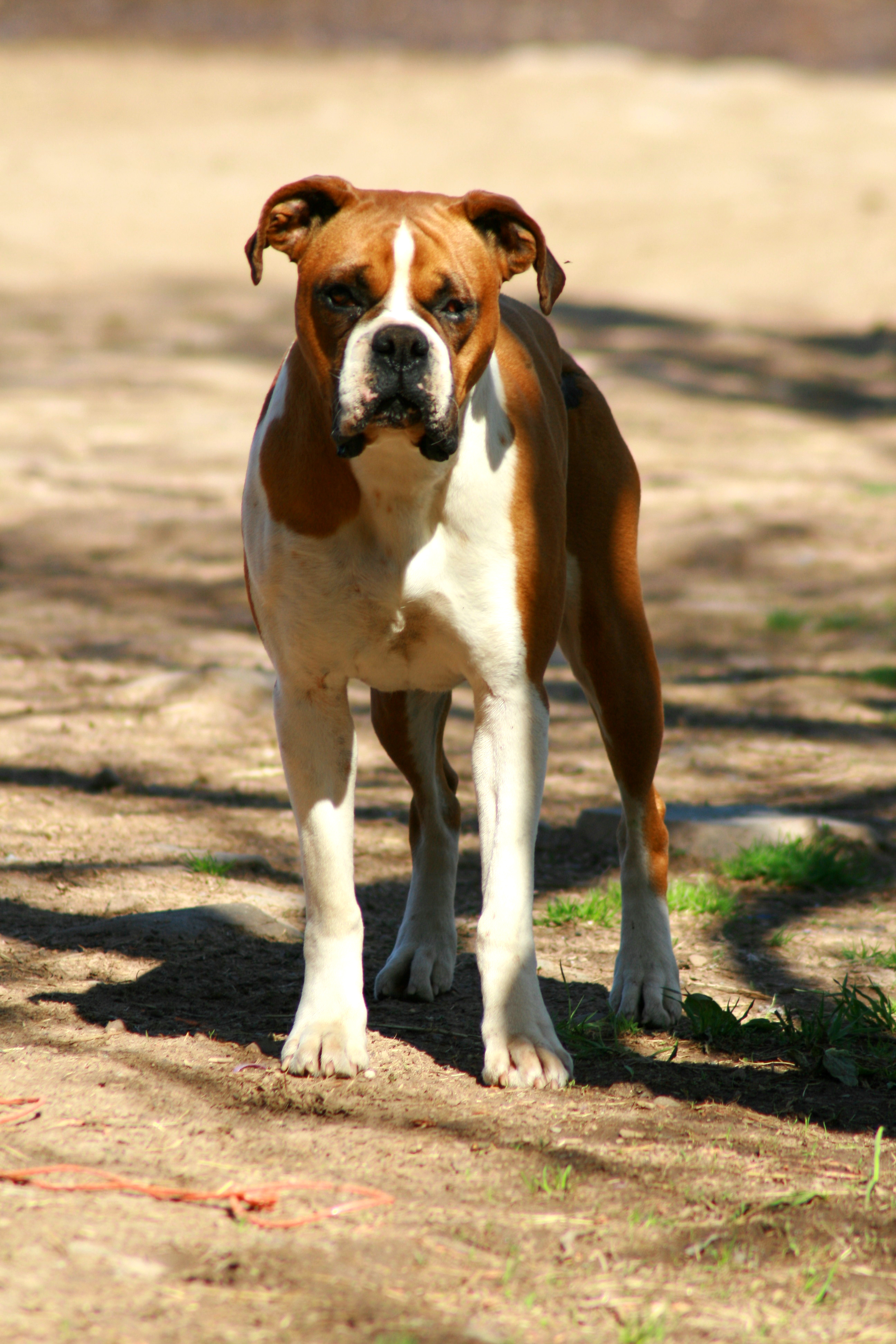 heart, out of Lucy and by Apollo.
Out of VHF Sappho's Gift and Capital Gain's Too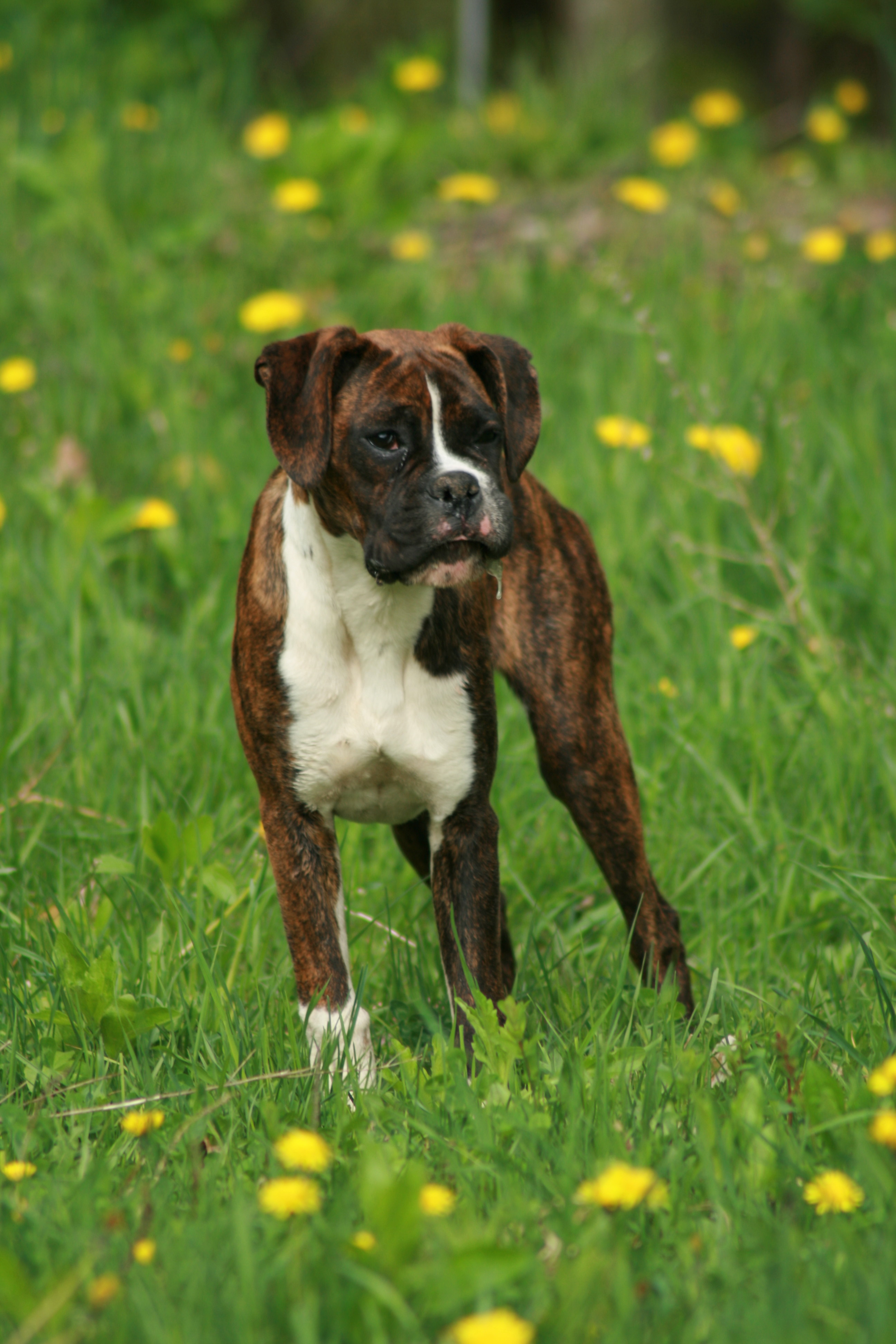 Alexa's Lady Tequila 2007 Reverse Brindle Female
Our first 3rd generation dog, VHF Alexas Lady Juna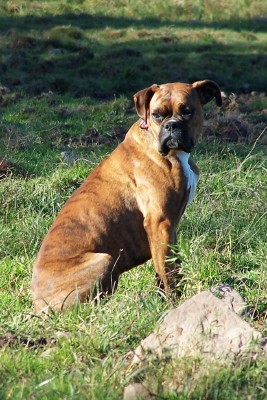 Granddaughter of my beloved VHF Sappho