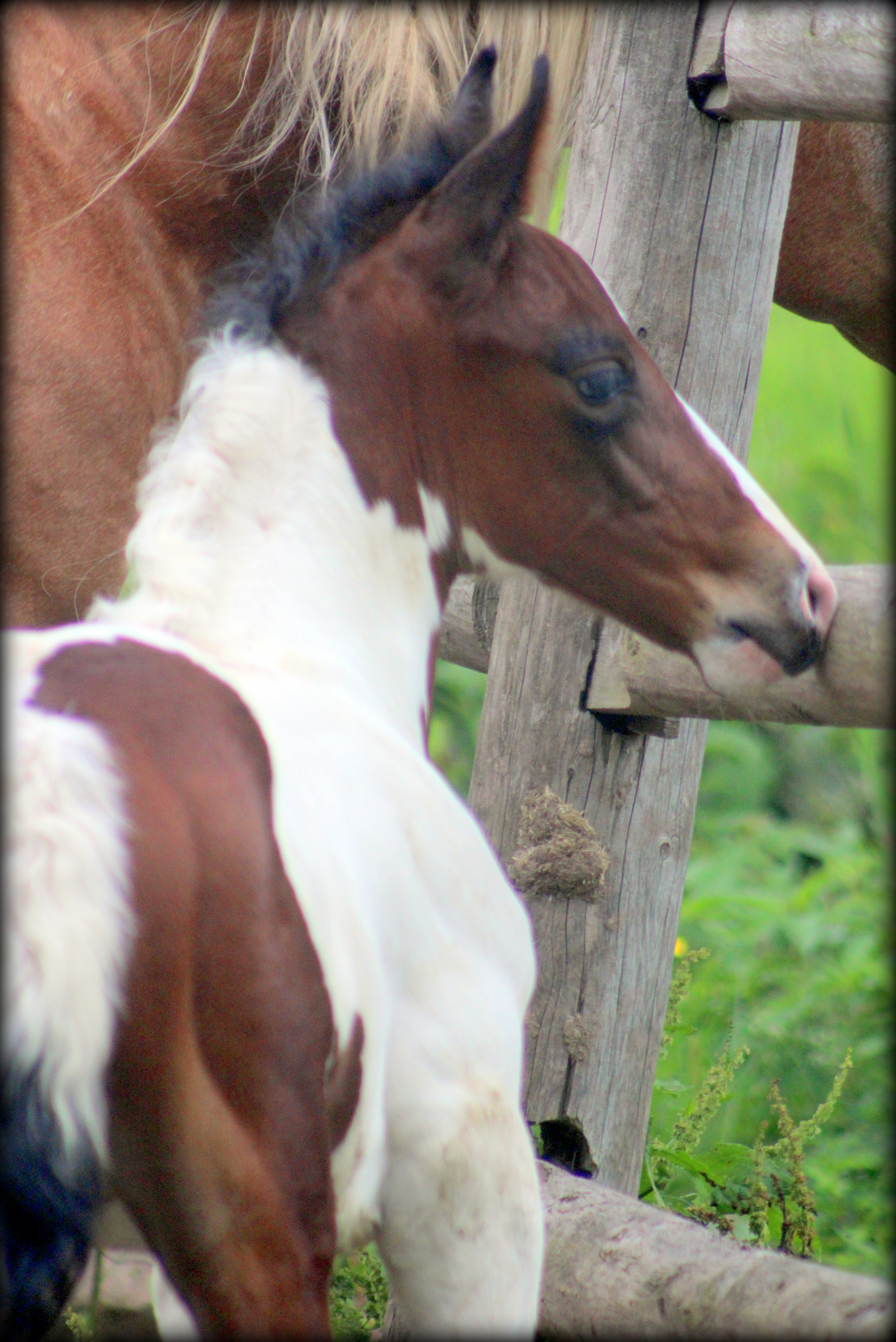 2017 GG Sister Golden Hair's Filly- Born July 5, 2017. Sired by Mr. Renegade's Go Boy and out of the stunning palomino Missouri Traveler granddaughter GG Sister Golden Hair. Beautiful Tri Color Tobiano filly! Graceful, gaited and gorgeous!! Owned by Wanda Price.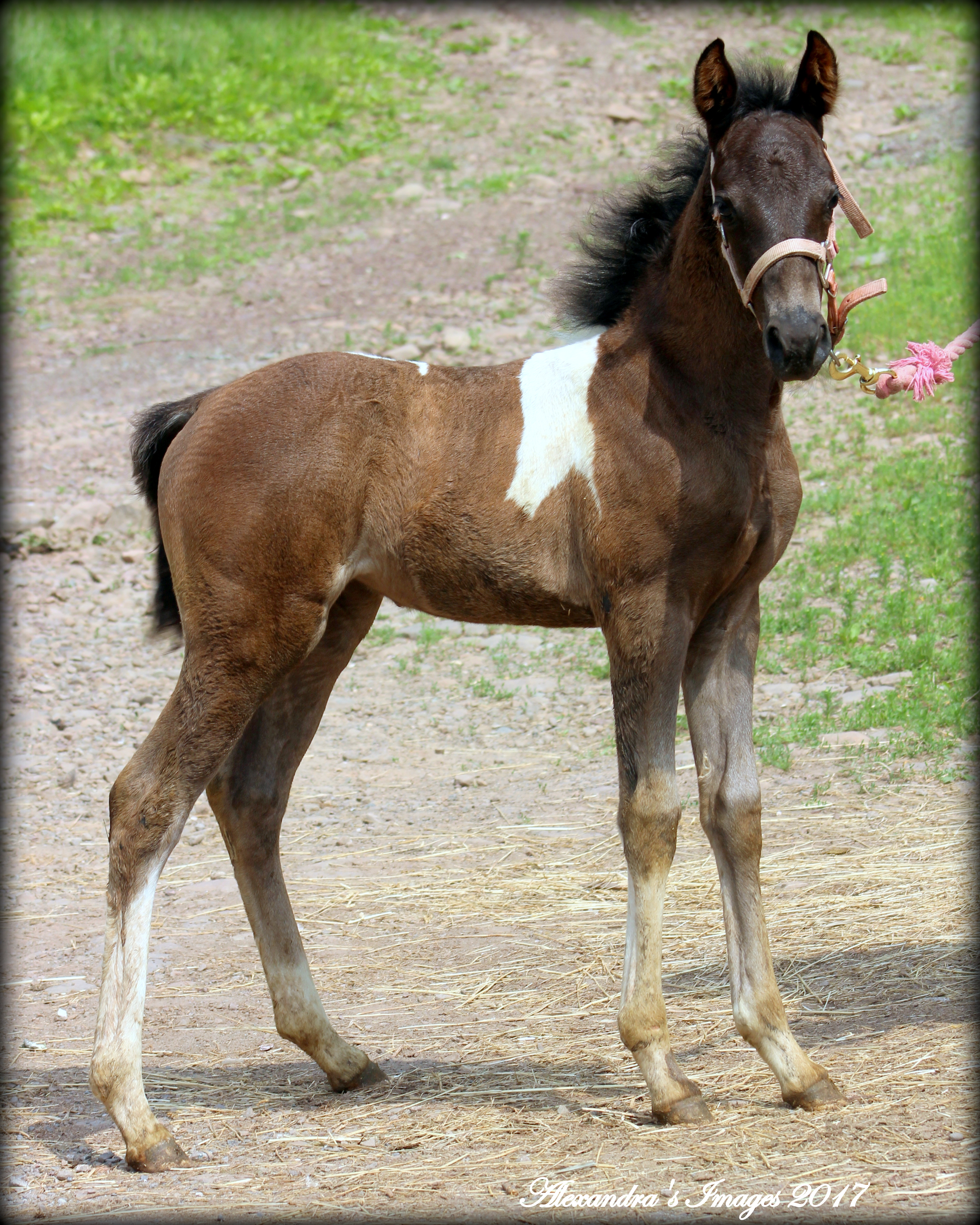 Foxwillow's June Bug- Born June 8, 2017. Sired by Mr. Renegade's Go Boy and the first foal out of Last Touch of Gold, a daughter of Rex's Golden Touch. Very sweet, learns quickly and shows good gait. Predominantly black but still enough white to be flashy. Available for sale at weaning, offered at $1800.00.
Fillies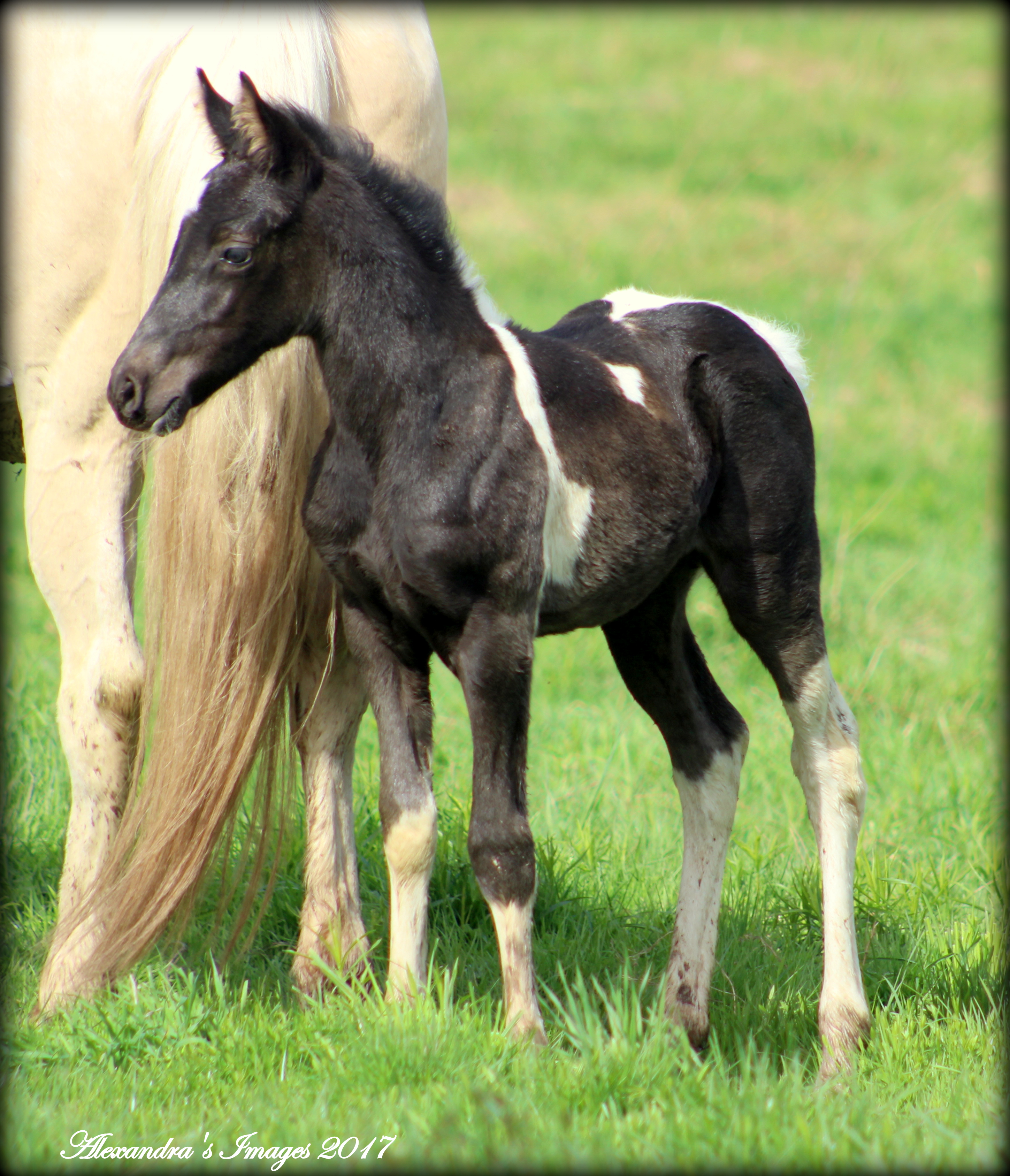 Foxwillow's Dream Catcher- Born May 2, 2017. Smoky Black Tobiano Filly sired by Mr. Renegade's Go Boy and out of Mane Gait's Dreaming Dixie by Dreamspinner. This little girl is such a chunk! She is already naturally gaiting all over the place. She is a full sister to Foxwillow's Magic Man and Foxwillow's Second Jewel who can be seen on the 2014 and 2015 Foal pages. Really like this one! Definitely going to keep this cross going!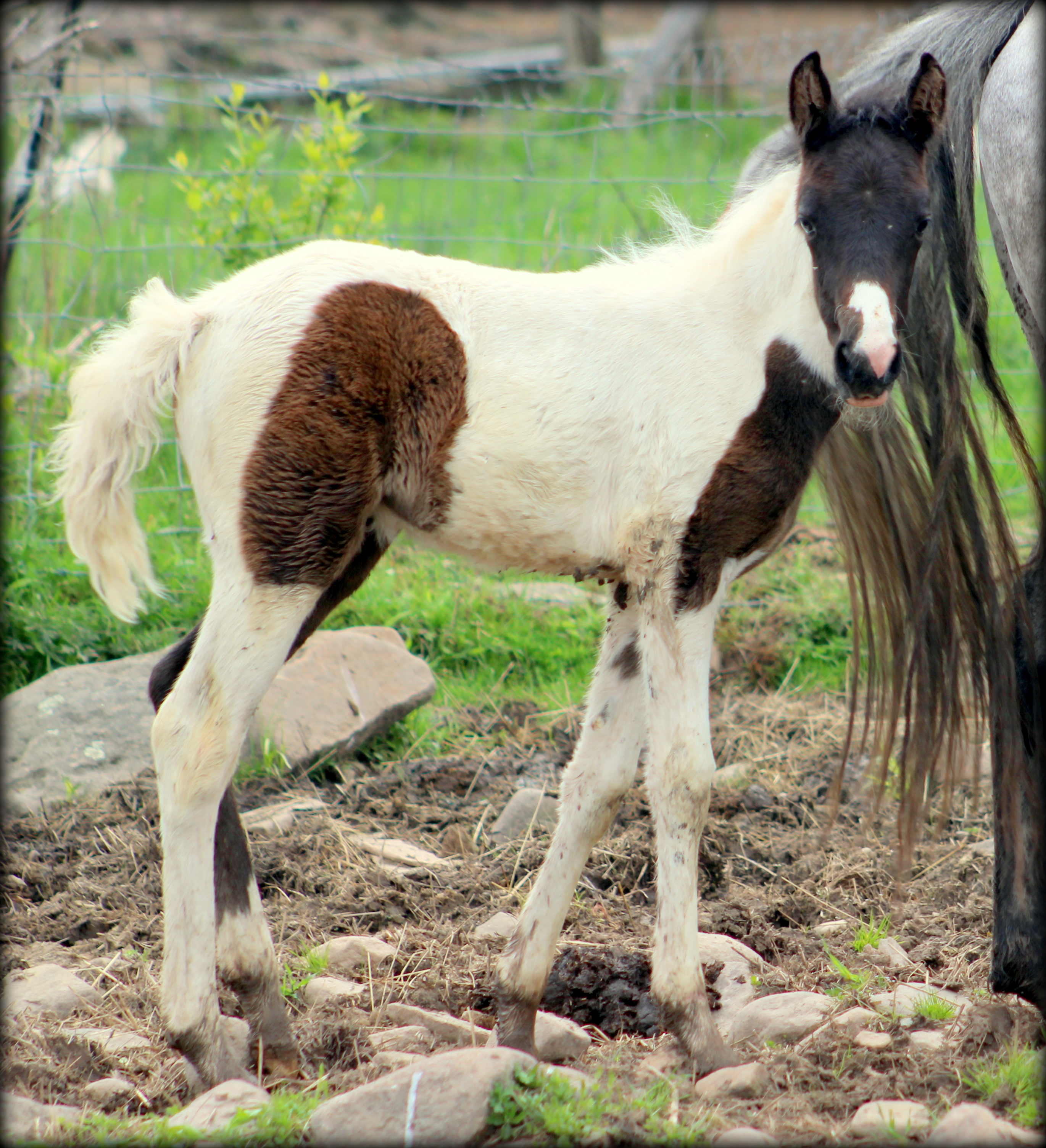 Renegade's Camara- Born April 18, 2017. Black Bay Tobiano filly sired by Mr. Renegade's Go Boy out of a Paso Fino mare. She will be registered Pinto and possibly Spotted Saddle Horse. She is as smooth gaited as her dam and will mature a nice large pony size- 14 hh. A lot of people seem to be looking for smaller well gaited horses with the bonus of endurance- here is our attempt at filling that order!! Amara will be for sale at weaning.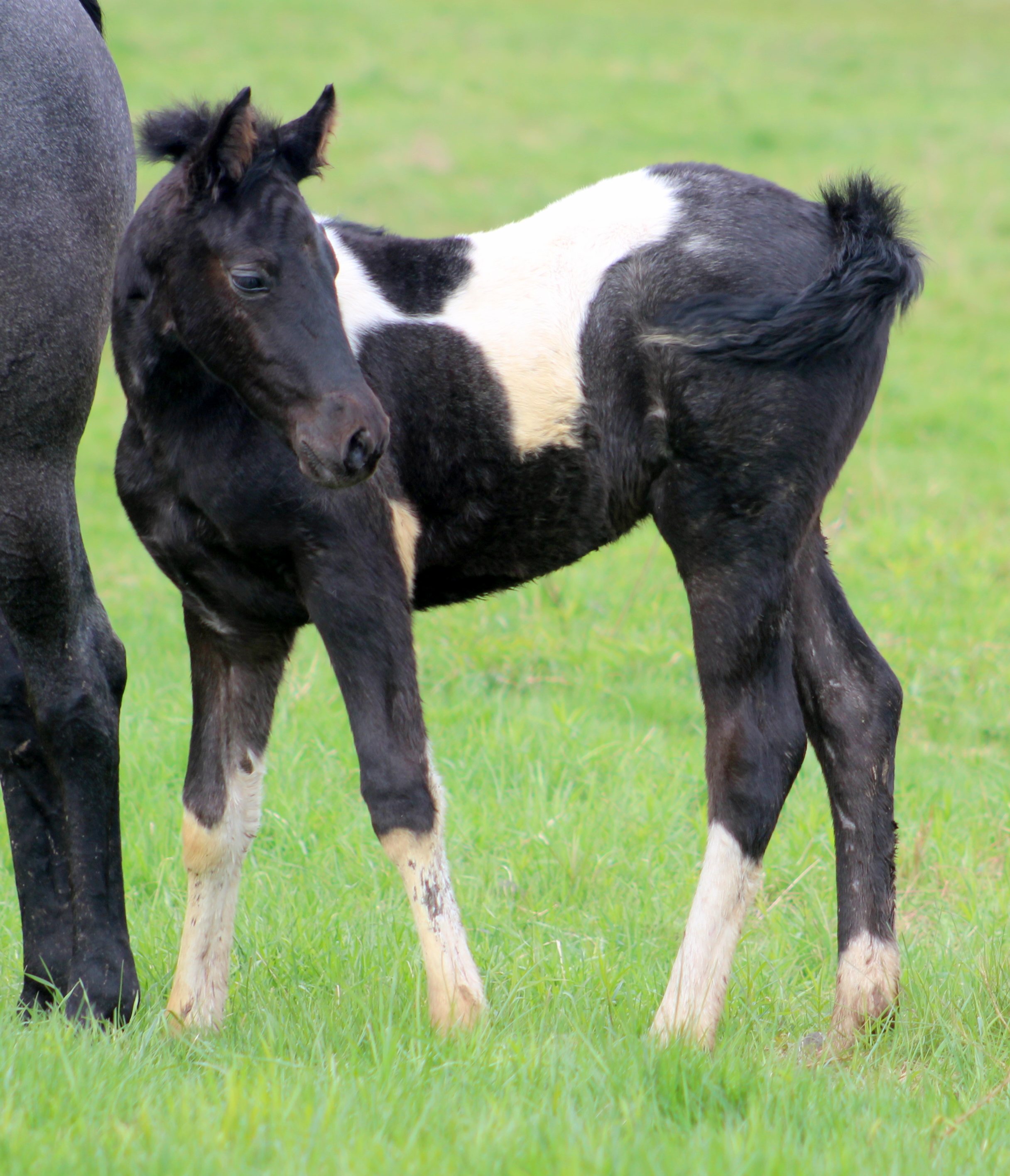 Foxwillow's Deja Blue- Born April 5, 2017. Sired by Mr. Renegade's Go Boy and out of the blue roan mare Diamond Fox's Deja Blue. First baby of the season, this filly is a super chunk! She is also tall which seems to be the norm for this mare now even though she herself is only 14.3 hh. Deja appears to possibly be a blue roan Tobiano- if so she is being retained. If she sheds off black and white she will be offered for sale at weaning.