FILLYS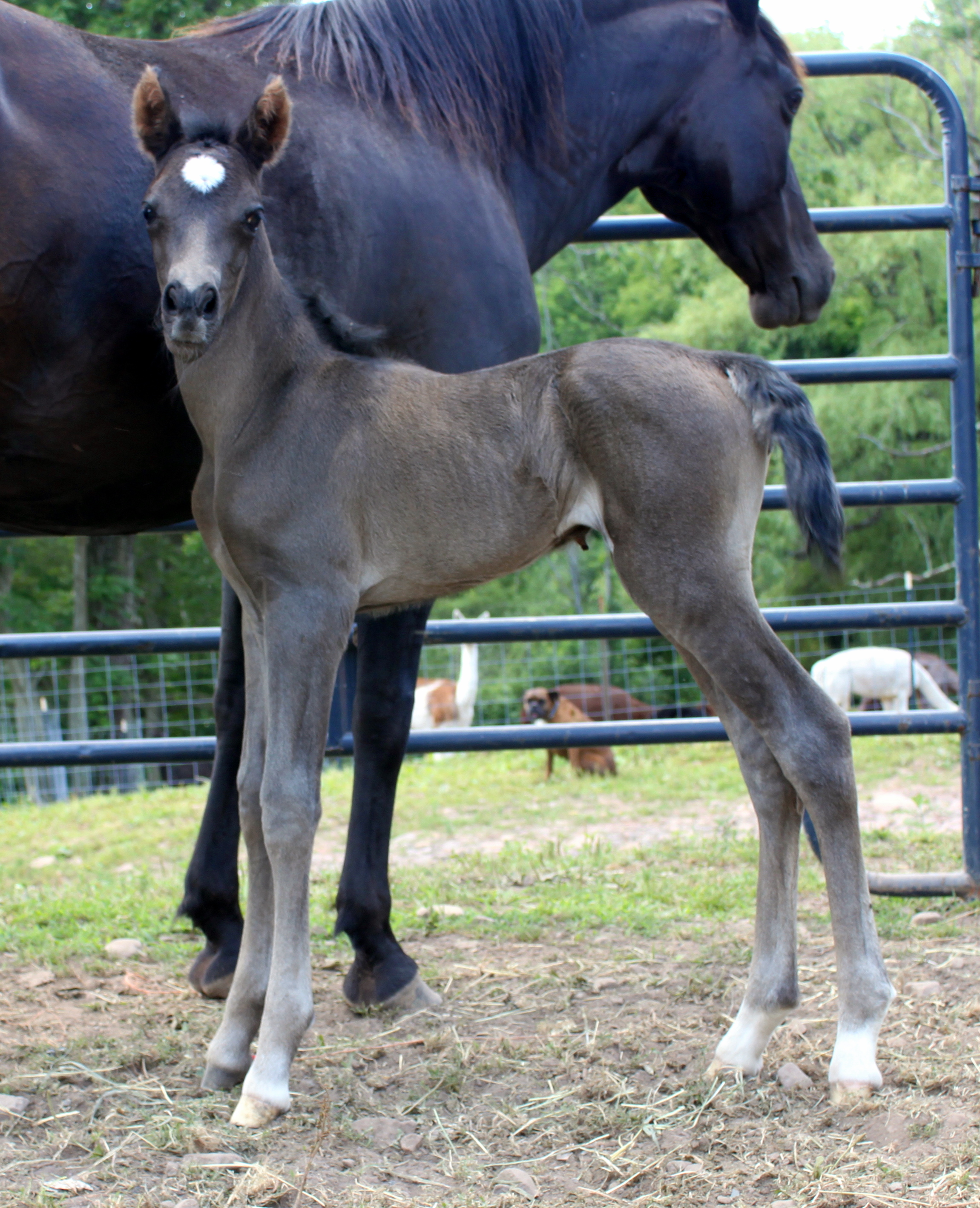 Born July 17, 2011 (Kuhailan Artex-Fairwinds Little Sister)
Foxwillow's Terra Moon- Born July 17, 2011 this stunning Half Arab filly will be my replacement riding horse. I had hoped for a colt (geldings are just so much easier!) but I can't complain this little girl is exactly what I wanted. She has the best of both breeds- beauty, incredible disposition and is she ever SMART! She appears to be soft gaited as well (crossing my fingers as her dam is a dream ride!). Can't wait till she grows up! NOT FOR SALE.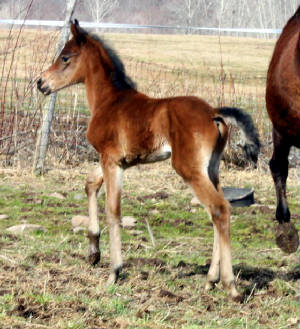 April 4, 2011- Morab Filly by Kuhailan Artex out of Moonwillow FW
Foxwillow Feather- April 4, 2011. Sired by Kuhailan Artex out of the lovely Morgan mare Moonwillow FW, this filly is eligible to be registered as both a Half Arab and as a Morab. She is an absolute sweetheart and the farm favorite. She is almost a clone of her dam- just with Arabian type! Available for purchase at weaning.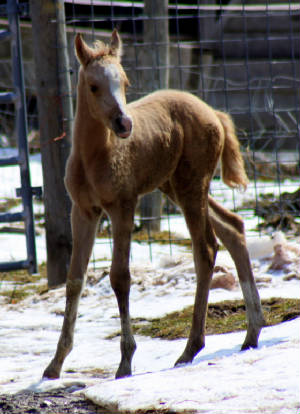 Psynderella- March 3, 2011
Psynderella- March 3, 2011- Sired by Kuhailan Artex out of Psavannah FW, Ella is our long awaited first 31/32 palomino Arabian. She is everything I hoped for and more. This filly will be a valuable asset to our dilute Arabian breeding program and it will be a true joy watching her mature. And no, she is NOT for sale either.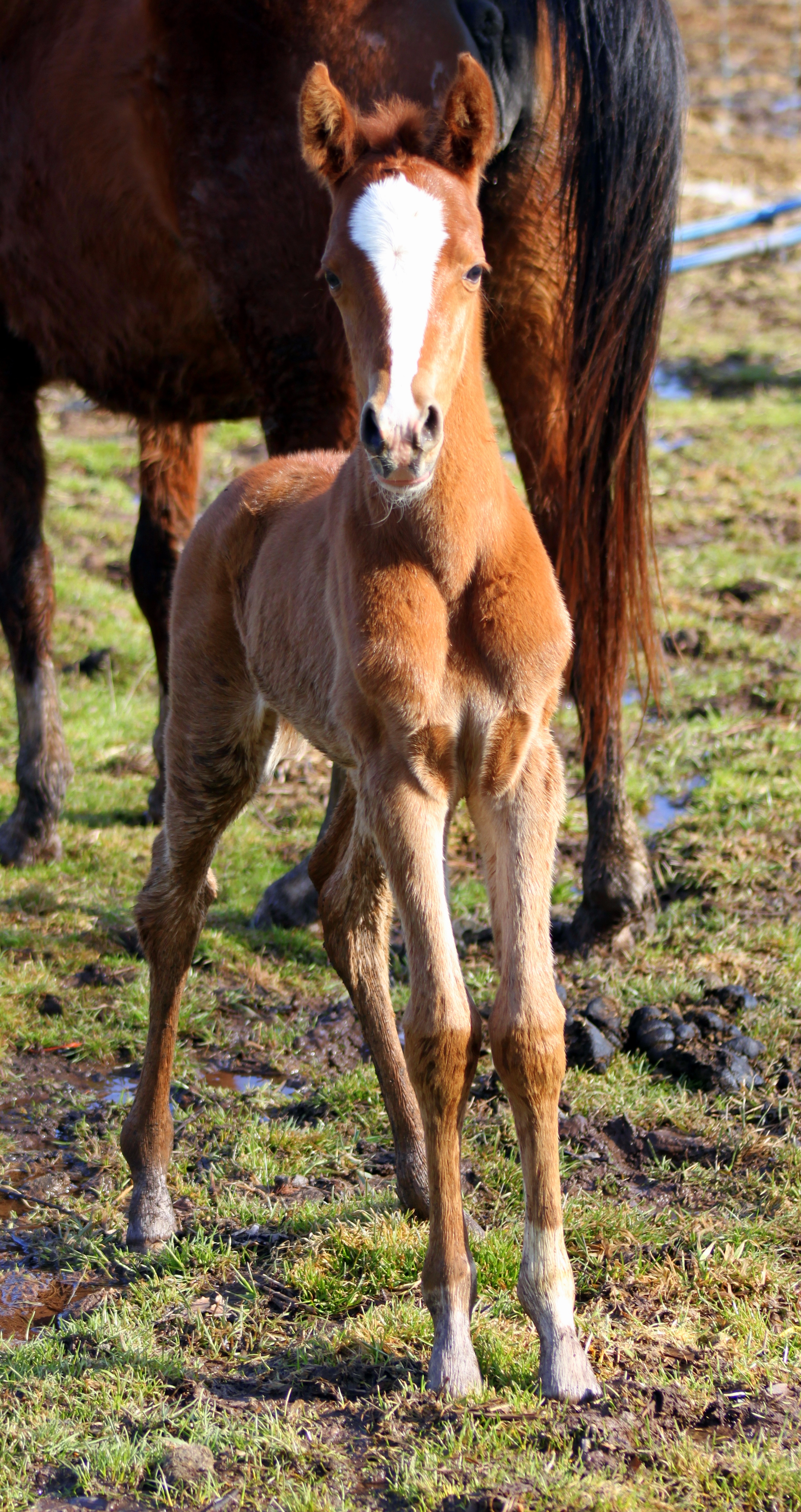 Khyanne FW- 2011 chestnut purebred filly (Kuhailan Artex-TOF Khedance by Khemosabi)
Khyanne FW- March 14, 2011- Sired by Kuhailan Artex out of TOF Khedance. This gorgeous girl has an incredible personality that really sets her apart. Right from her first breath she has been curious, friendly and adventurous. She is going to keep her mama very busy! We are really pleased with the quality of foals we are getting from her sire...tall, great conformation and lots of type! This little girl is truly one to watch.
SOLD