Alexa with Goodknight Irene and her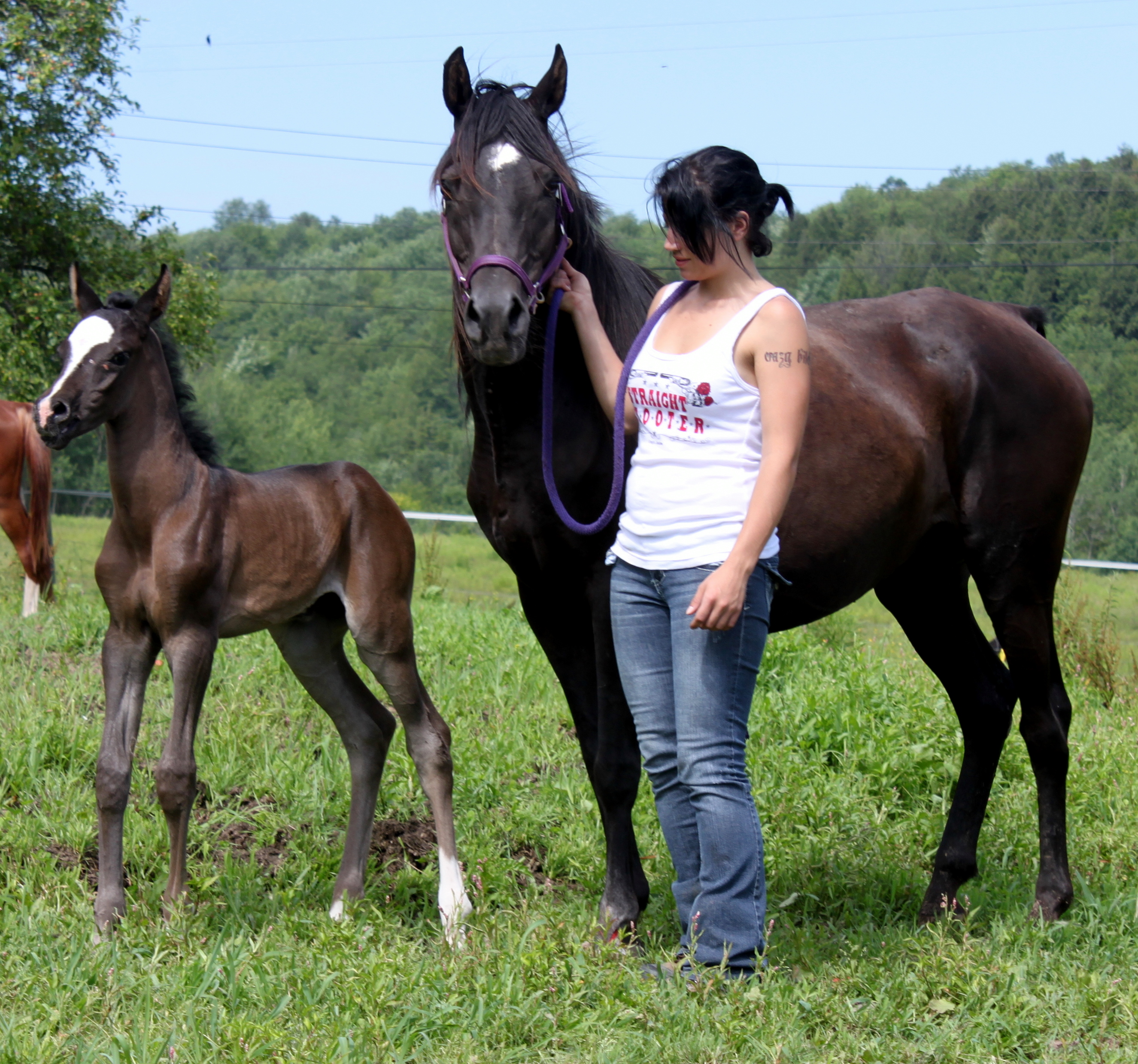 newborn 2011 colt by Kuhailan Artex.
*NOTE- Eden ALWAYS rides with a helmet, here
she is just sitting on him for pictures with her big sister just off camera.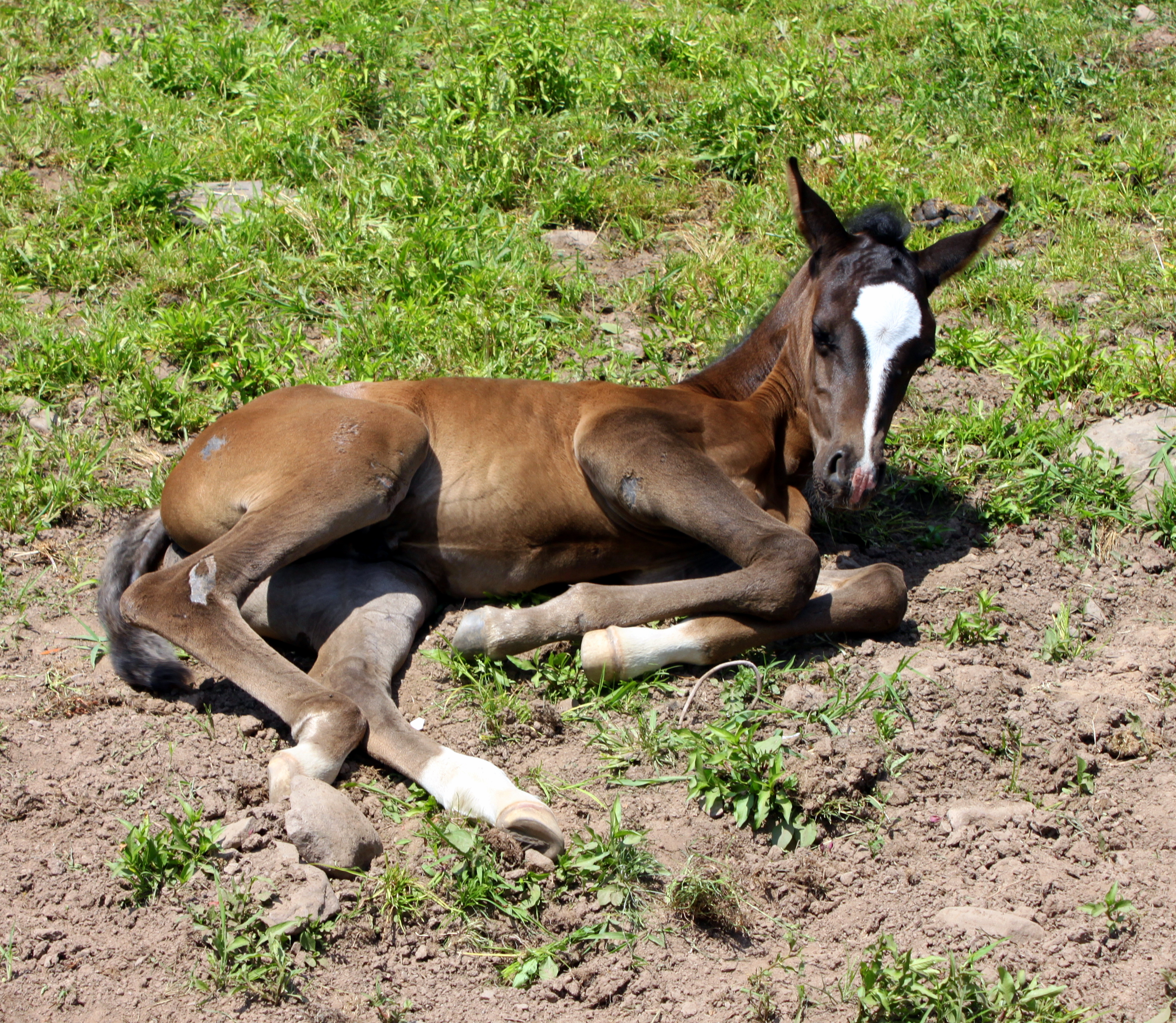 Ben Jamin takes a nap....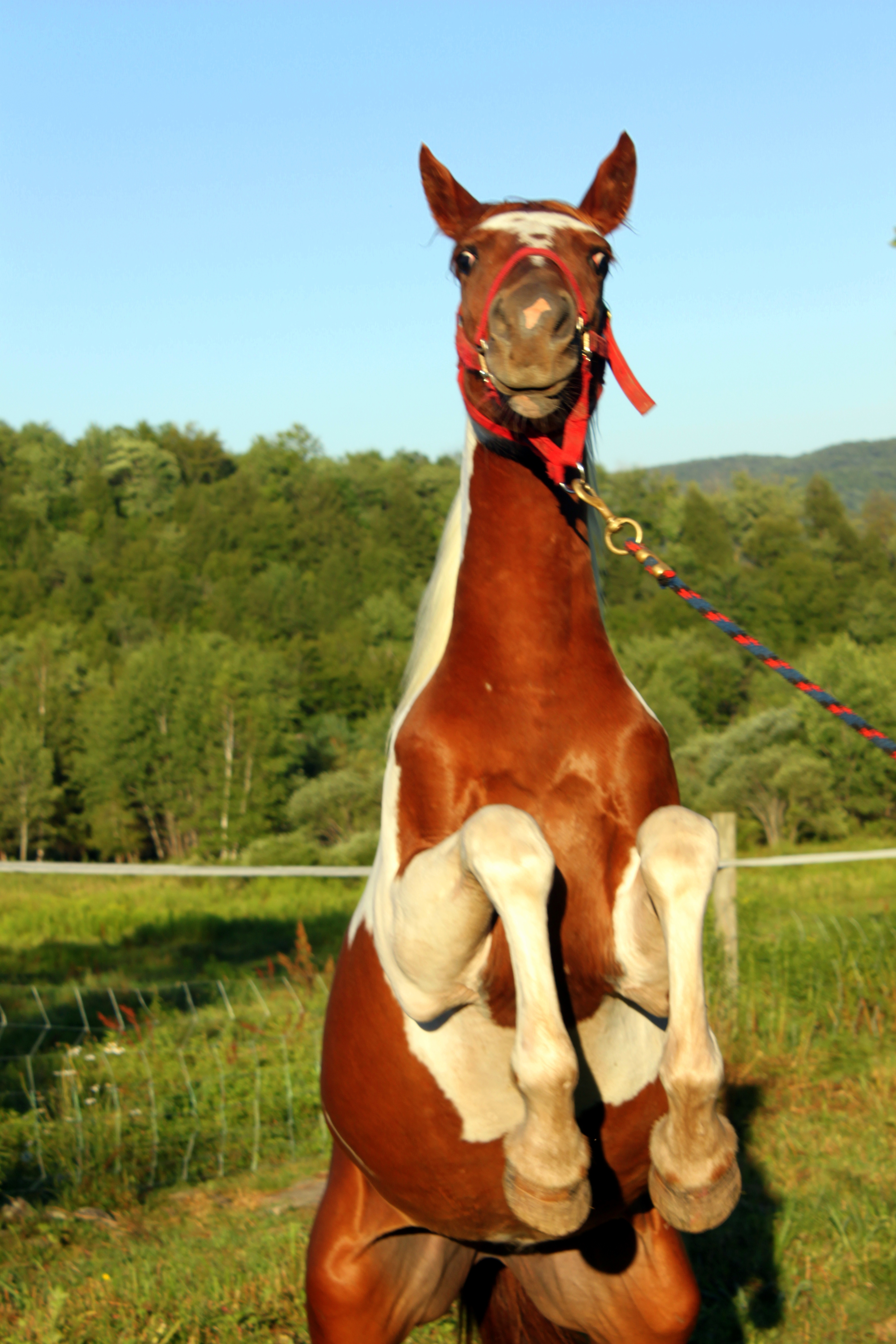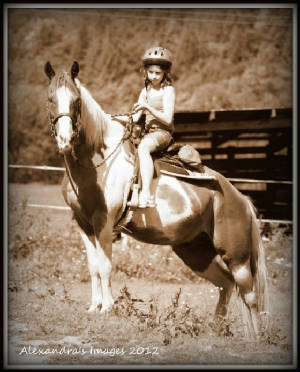 Our two Half Arab Pinto Riding Geldings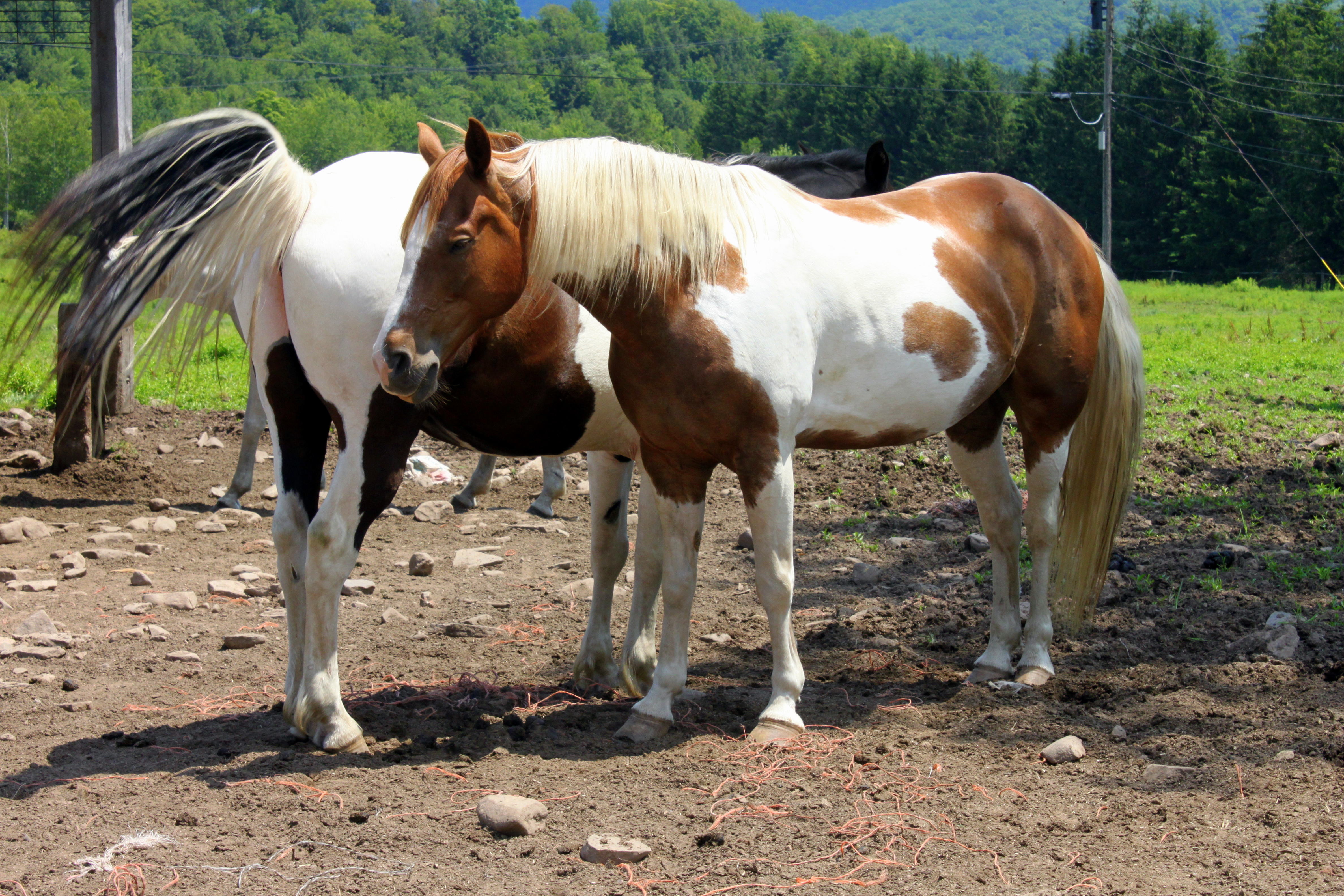 Shellys Snickkers Bar and Captain Patch Sparrow
Our Rocky Mountain mare- Fairwinds Little Sister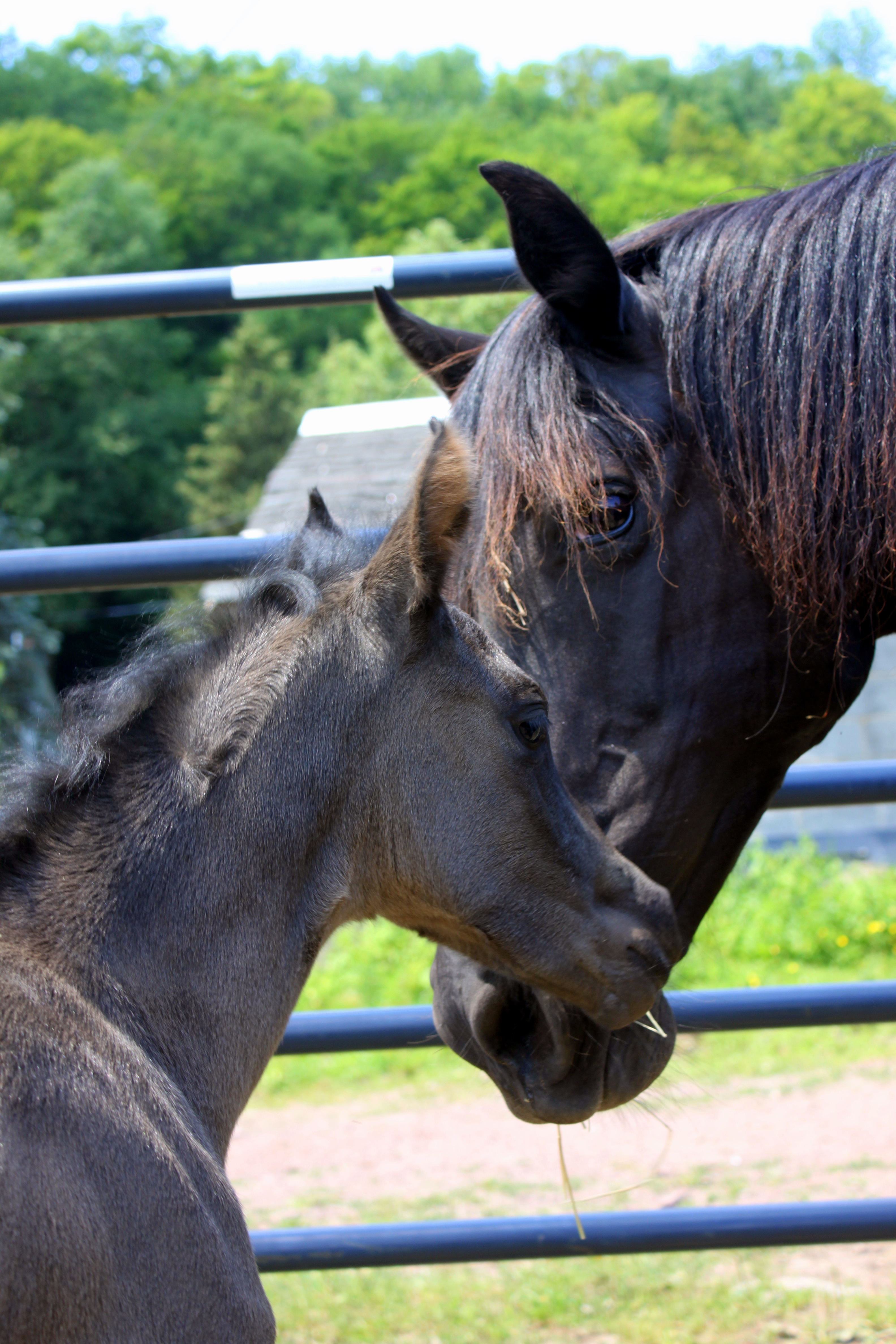 with her 2011 Black Half Arab filly Foxwillow's Terra Moon by Kuhailan Artex.