Colts
Colonel Chaos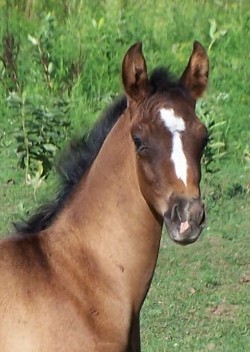 (Colonel J- Ahbajah)
Colonel Chaos- Born June 2007, sired by Colonel J out of the Pure Polish mare Ahbajah. Not quite sure on color though he looks like he will be a black bay, possibly greying out like his dam. Long upright neck, good conformation and size describe this handsome colt. His sire is noted for producing winning performance horses in a multitude of disciplines, looks like this boy will continue that tradition. His owner's have limited room and were hoping for a filly so Chaos is for sale for $2500.00 OBRO. Visit the Sale page for more info.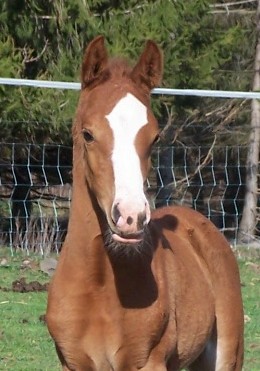 April 14, 2007 (Magnum Spatz-Goodknight irene)
Psoleil VHF- Born April 14, 2007 Sol is a minimal Sabino colt sired by Magnum Spatz out of Goodknight Irene. He has a broad blaze, bottom lip white and two front stockings that reach almost to his belly. He has a roaned sock in the back as well. Full brother to Psovereign VHF.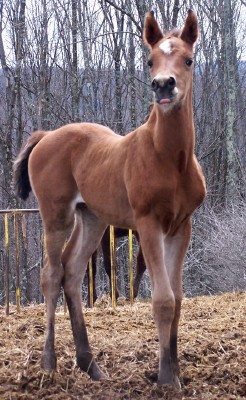 April 8, 2007 (Magnum Spatz-IWT Ladyhawke)
Psolotaire VHF- Bay colt born April 8, 2007 on Easter Day sired by Magnum Spatz out of IWT Ladyhawke. He has a star, and two short socks. He is a full brother to Pskychaser VHF. "Jargon" as we like to call him has an awesome people loving personality and is by far the tallest colt we have ever foaled here. He is available for purchase.