Alix Didrich- Co-Owner and Founder of Foxwillow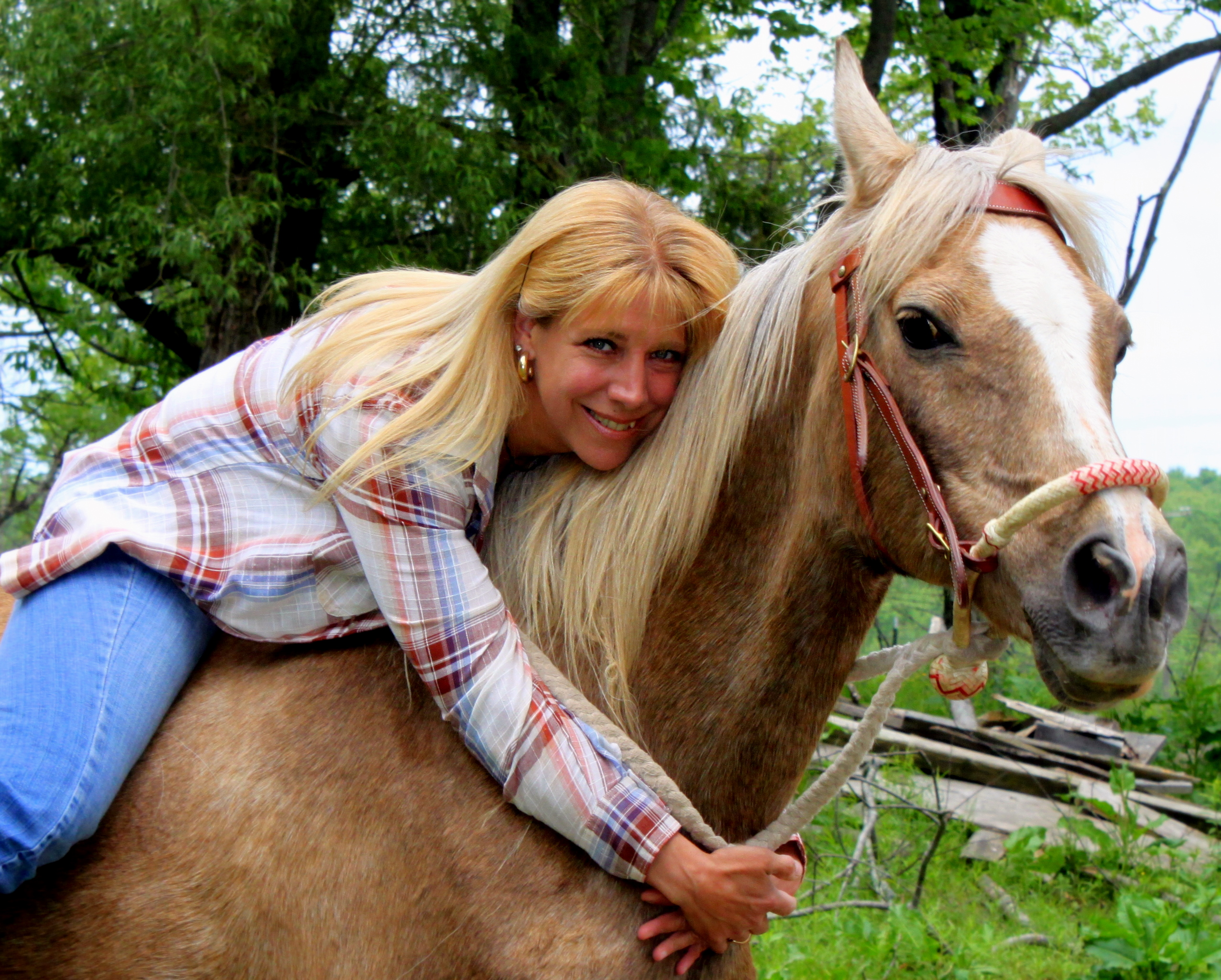 Alix and her best friend of 18 years, 7/8 Arabian Mare The Golden Rocket
Alix Didrich- Alix is the living breathing example of what is meant when someone is "born" horse crazy. Being born to a city dwelling mother (weekends on the family farm in the Catskills), she quickly let everyone around her know she was bitten with the "Horsey bug" just as soon as she could walk and talk. Everyone said she would grow out of it- but as this website is evidence- she never did! Self taught to ride on an ornery Shetland pony, her mother bought Alix a registered QH shortly before passing away when Alix was ten. Horses were Alix's therapy in the tough years that followed and the lifelong obsession has never dulled. For almost twenty years Alix raised Arabians bred for versatility, temperament and "old style" type, later adding in "color". Several years ago, she was introduced to the Gaited Horse world and she found what she had been searching for. After careful deliberation the decision was made to expand her breeding program to include Missouri Foxtrotters, the well kept secret of the Ozarks. It takes years of planning and hard work but evidence of the payoff is already becoming apparent with the quality of the horses grazing the pastures at Foxwillow. Alix is the "first" trainer these horses know and time and time again she has received praise for how well behaved Foxwillow bred horses are. They are easy to start under saddle, are naturally level headed and become trustworthy partners to their owners. Foxwillow specializes in good quality trail and family horses and many who purchase become repeat buyers which is the greatest compliment of all to a successful program.
Alexa Caroline Hamilton- Co-Owner, Instructor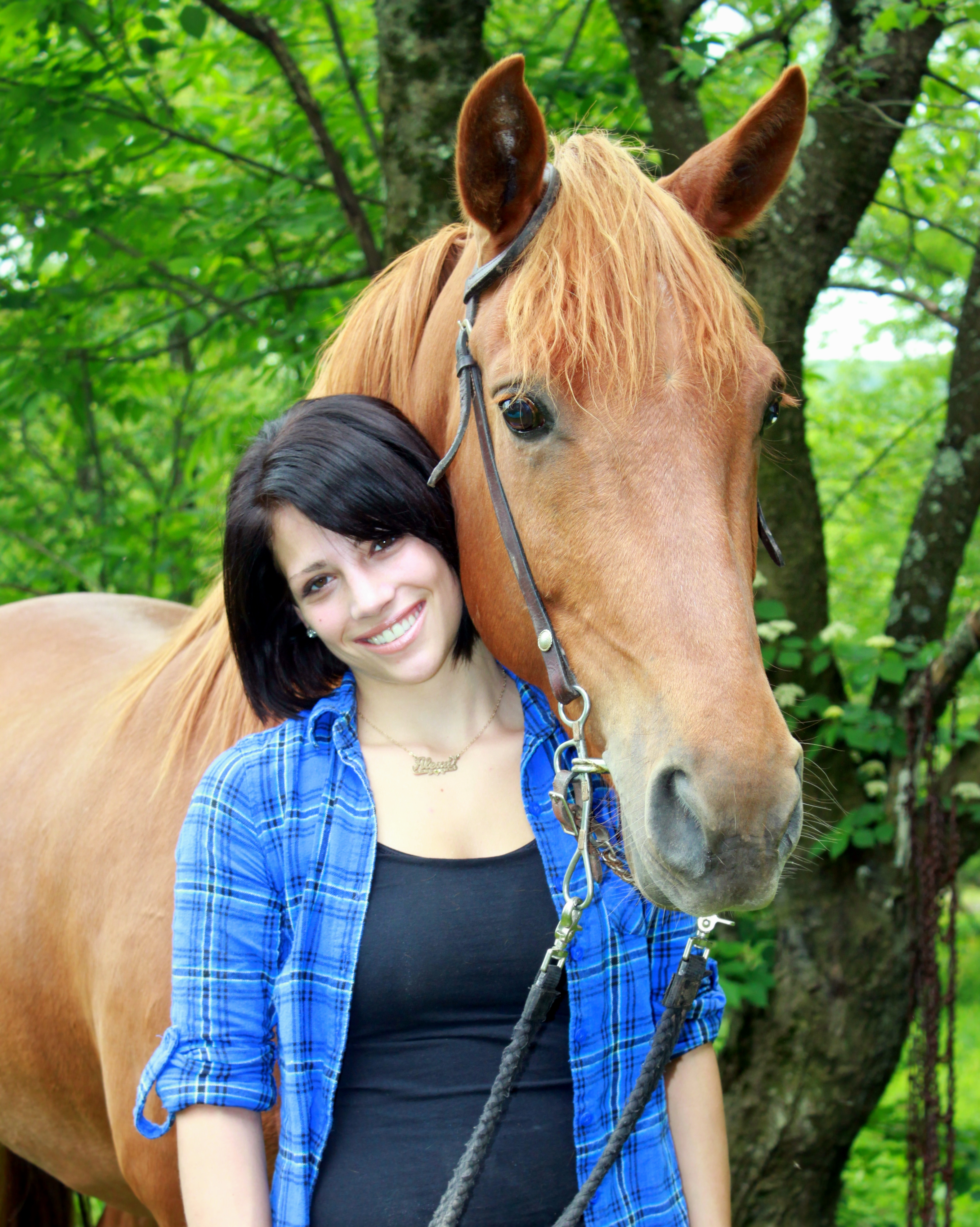 Alexa and her Rocky Mountain Gelding Dock's Romanov
Alexa Hamilton- Alexa was almost quite literally born on a horse. From the time she could sit unassisted she has been riding horses- first with her mother, then on her own by six years of age. Alexa has been involved with every aspect of Foxwillow Farm- from delivering foals, to doctoring sick and injured horses, helping to lead, tie, saddle train etc. the farms home raised horses- as well as being a very big part of helping to rehabilitate other people's "problem" horses. Alexa has a quiet hand but commands respect when working with horses- something both sides appreciate. Alexa is married and lives in El Paso, TX.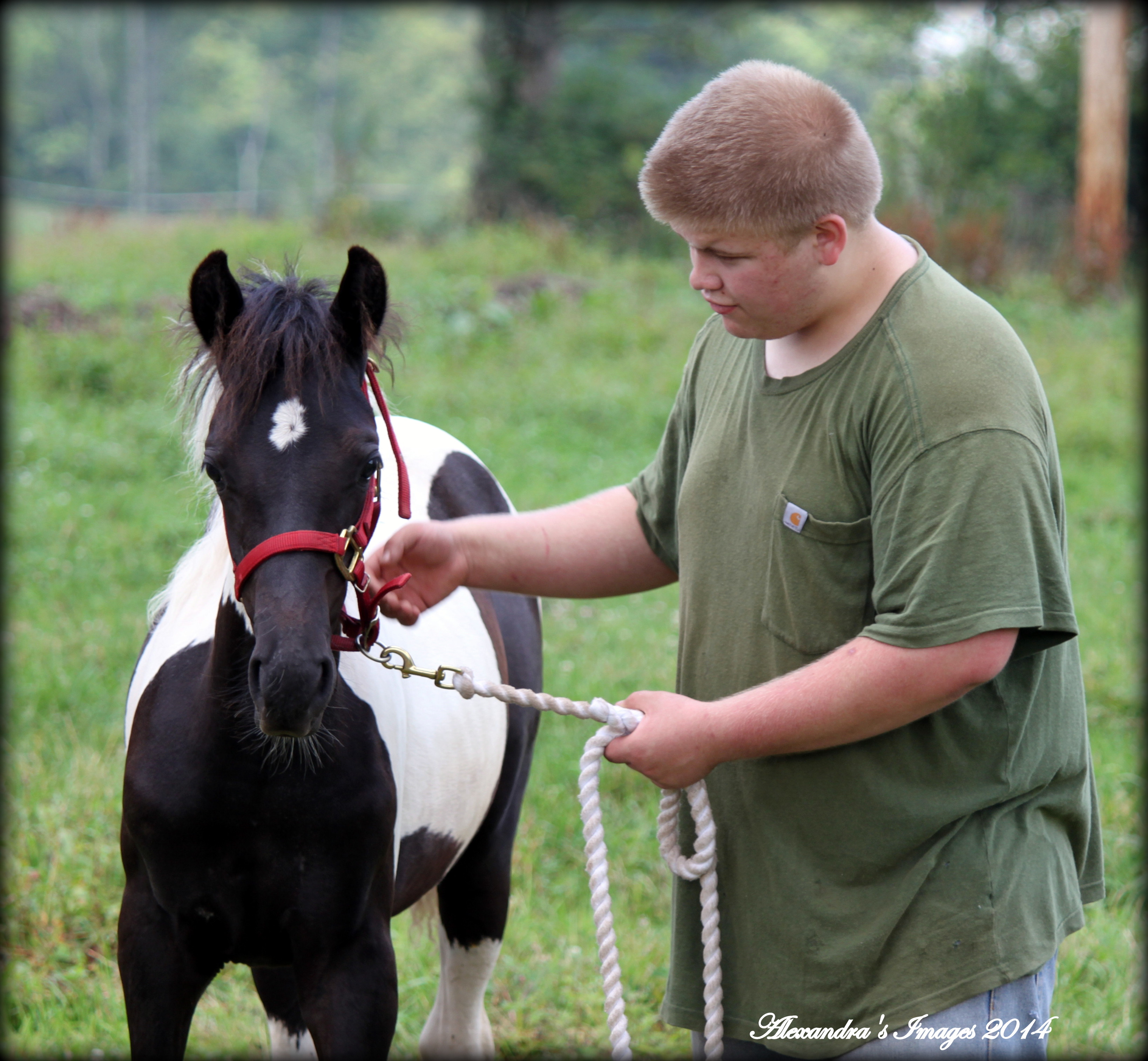 Cole enjoys the babies!
Cole- Of all the kids, Cole has the least interest in the horses. He will help when asked, occasionally goes out to visit them with a bag of treats but other than thinking some of them are "cool" he has no desire to work with them at all. He likes the "fluffiness" (as he calls it) of the babies foal coats but once they grow up he loses interest. Cole refers to himself as a Country Born City Kid, interestingly enough many of the horses are drawn to Cole and really like him. Maybe because they know he is no threat with a saddle?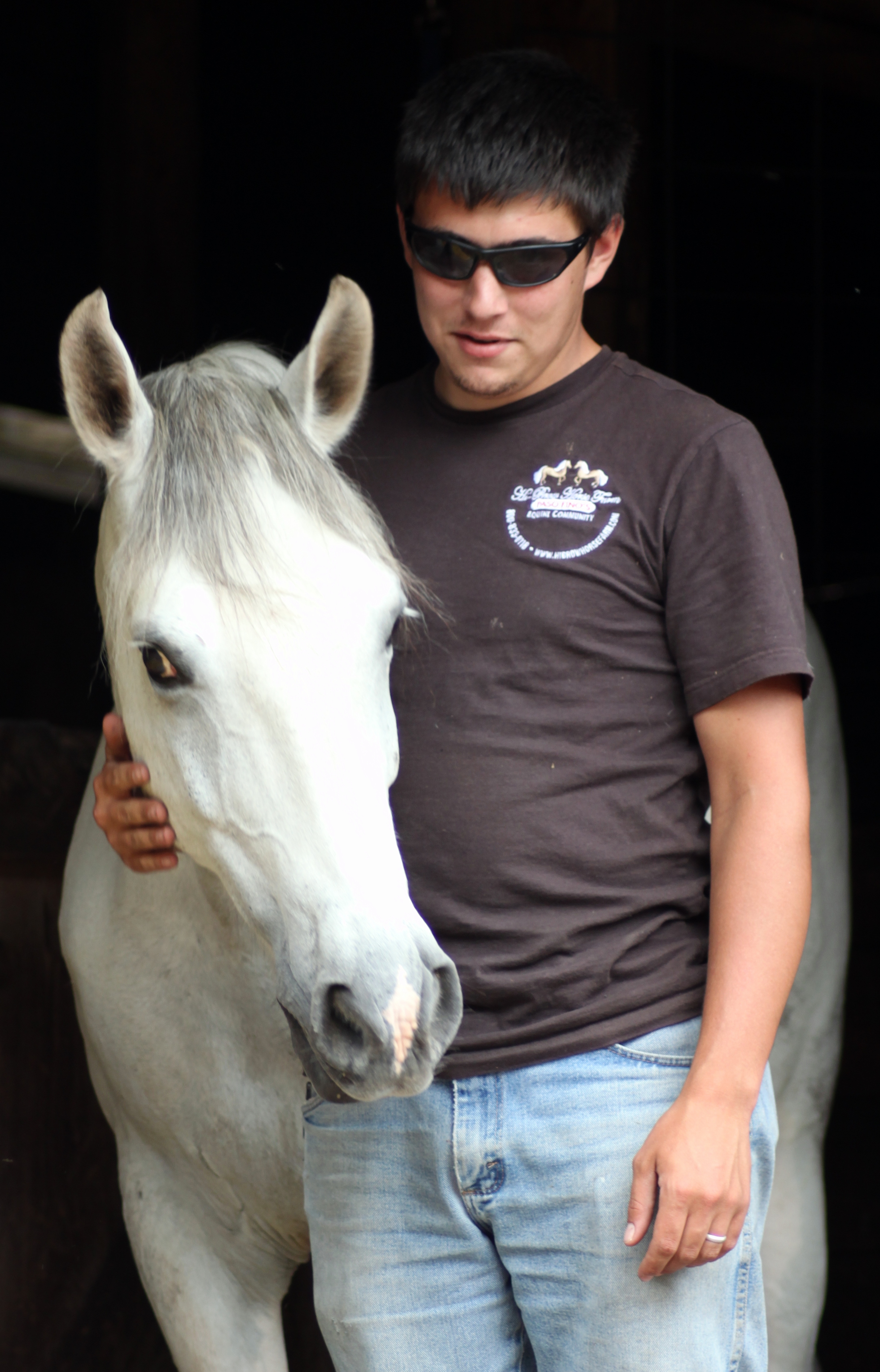 Curt with his personal horse, the Paso Fino Kimisabe de Hi Brow.
Curt Didrich- Alix's oldest son has always had a "knack" with the "problem children" of the Equine world. He patiently and quietly works with them until they realize he is actually on their side. He is very good at helping them build their self confidence and develop into well rounded trail mounts. Curt is the one who deals with the more "rank" and "ill mannered" horses we have rehabilitated. We have been sucessful at turning more than one horse with a reputation for being a "rogue" into a respectabile member of the Equine community. The horse in the above photo was a nasty bucker and more often than not would refuse to leave a ring to go out on the trail. Within 90 days Curt was trailriding both solo and in groups. Just a few weeks before we sold him he participated in a parade where we were unfortunately placed behind a Fire Truck but this horse rode along as if he did that sort of thing every day- a far cry from the poorly trained horse of just a few months prior. If you have a horse with simiar issues, give us a call- we can help you. Currently Curt trains both on and off the farm. He has experience working with Rocky Mountain horses, Foxtrotters, Paso Finos, Pleasure Tennessee Walkers as well as Arabians, Quarter Horses, Paints and even Gypsy Vanners. Give us a call and see what he can do for you!
Next generation.....
Ten year old Eden, the next generation at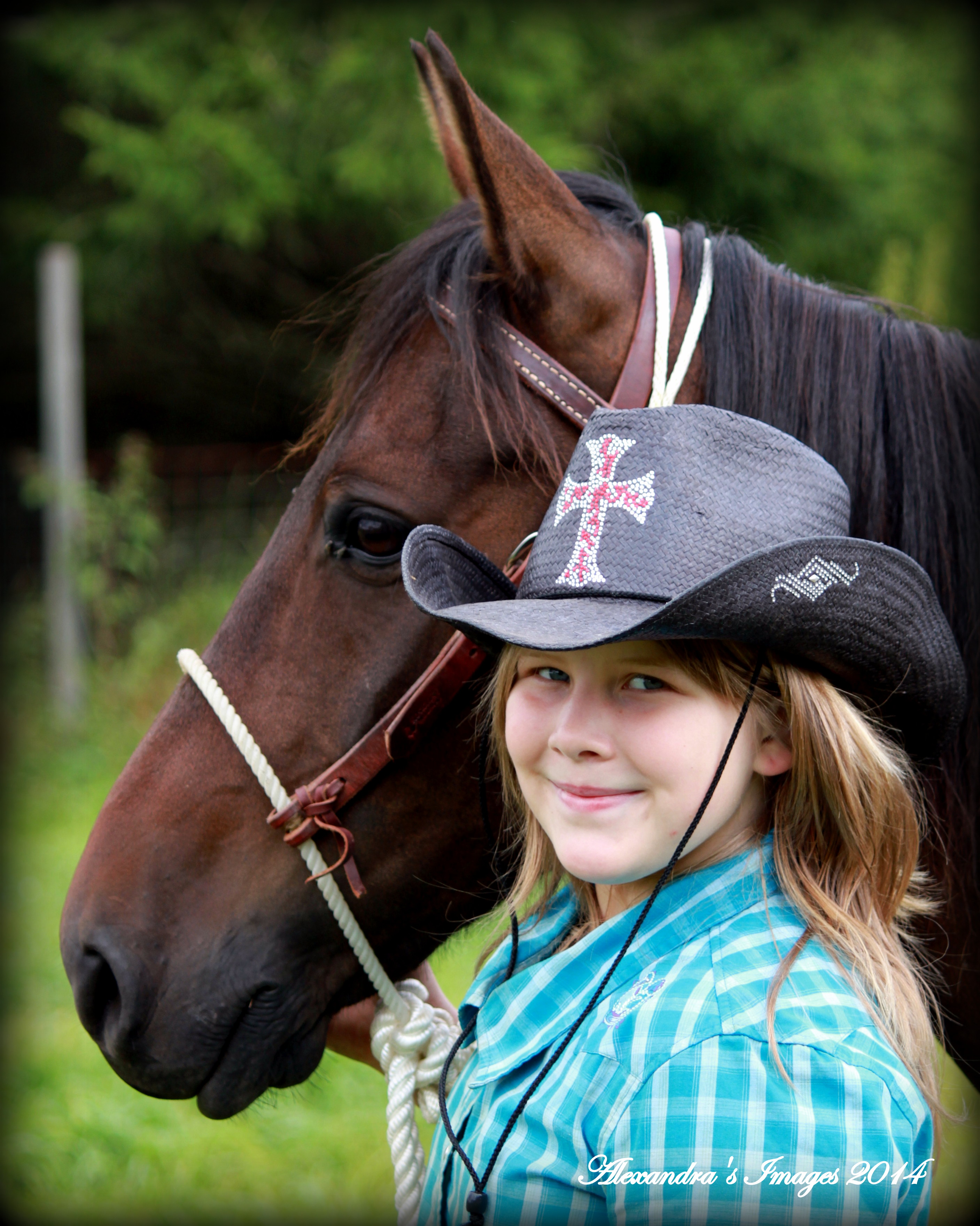 Foxwillow, shown here with GR Primero Nacer her Paso Fino gelding.
Eden- Described as fearless, brave, naturally gifted and passionate by all who see her ride, Eden impresses everyone with her natural affinity with the horses. As a toddler she would be "found" sleeping in a stall draped across a young foal while the mare looked on, climbing into the hay racks in the fields so she could "talk" with the broodmares, and later climbing on to their backs and riding them around when no one was watching. The horses all love her- young, old, and in between. Eden has been riding since she was four and rides like a little Indian- bareback, just a halter and leadrope flying through the fields. She takes lessons and has already shown at a couple of shows- though the "circle" crowd isn't quite exciting enough for her and she is already talking about barrel racing...and other "fast" horse activities, anything to put gray hairs on her mother's head! She currently rides a lovely Paso Fino Gelding that she has big plans for. This one will be interesting to watch as she grows up!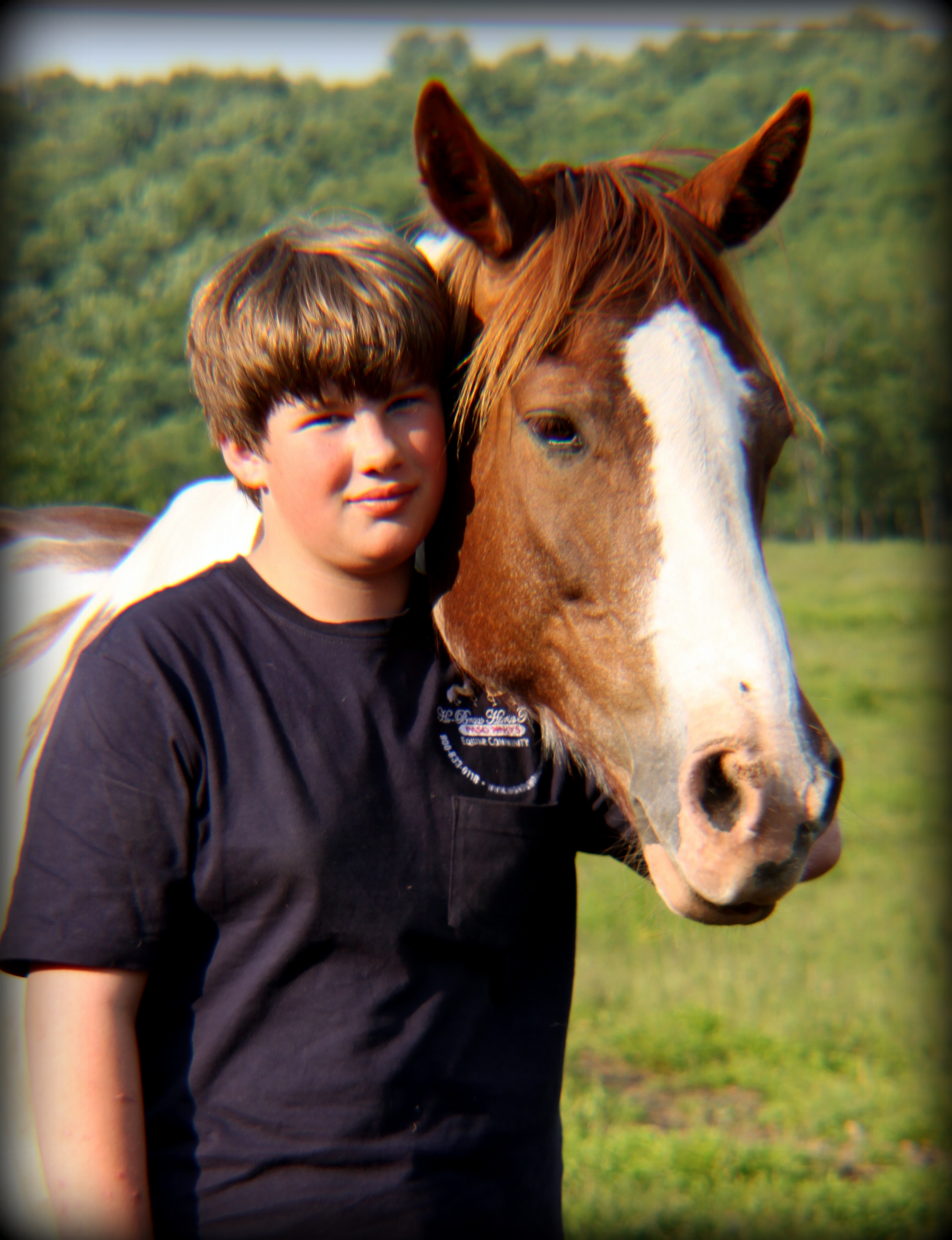 Morgan with riding horse Captain Patch Sparrow
Morgan- Not the most enthusiastic horseman but he likes them. Morgan has always been a little nervous riding and prefers the Minis. He recently started riding again and is quite enjoying it. He just needed the right horse to restore his confidence. Morgan helps with the feeding and chores everyday making sure things are done- all without being asked. He is a responsible young man with a passion for animals in general and is a true asset to the farm.