Colonel J sadly passed over the rainbow bridge on February 1, 2009. It was an honor to be the final home of this phenomenol stallion.
Colonel J- 1984 Black Purebred Stallion
(*Aladdinn- Spinning Song by Bask)
We are very honored to be the final home for this incredibly beautiful stallion. We know Colonel J will add a whole new element of quality and type to our breeding program. He has an impeccable pedigree, is a proven sire, SCID clear and is a Breeders Sweepstakes Nominated Sire as well. He stands on his merits and we are proud to stand beside him! Click on his photo above to go to his webpage for more photos and info.
Psymokyn-2004 Chestnut Stallion (Magnum Psyche-CB Materialystyk)
This beautiful colt has a lovely head with huge eyes, tiny muzzle, beautifully sculpted ears set on a long well shaped neck. He has a well laid back shoulder, long hip, level croup, high set tail, excellent heart girth, good bone and an outstanding disposition. Disposition is one of our primary considerations in a breeding stallion and this colt doesn't dissappoint! His pedigree is full of greats such as Gdansk, Aladdinn Echo, Gaamar, Khemosabi and more! He is going very well under saddle, he is a beautiful mover, level headed and carries himself in a lovely natural frame. Click on his photo to visit his page for more info.
Reference Sire Only

Elaan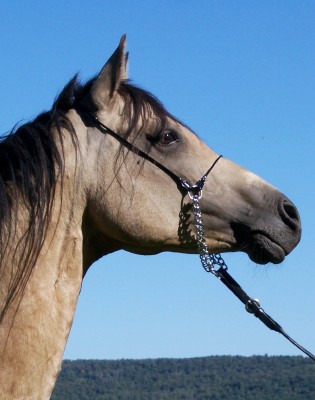 Sired by our late foundation stallion Sophiras Amir and out of a Palomino Half (7/8) Arab mare , The Golden Rocket. He's so typey he looks purebred and his exotic color is definitley a plus. Don't miss this oppurtunity to breed to this fine young stallion who stands to make a very real impact on the colored Half Arab industry. Scroll down for more photos and his pedigree.
****It saddens us to announce the passing of this beautiful young stallion due to injuries suffered from an unfortunate accident. He will be greatly missed.*****
Psandmann VHF- 2005 15/16ths Palomino Arabian stallion (Magnum Spatz- The Golden Rocket)
Psandmann VHF-2005 Palomino Half Arab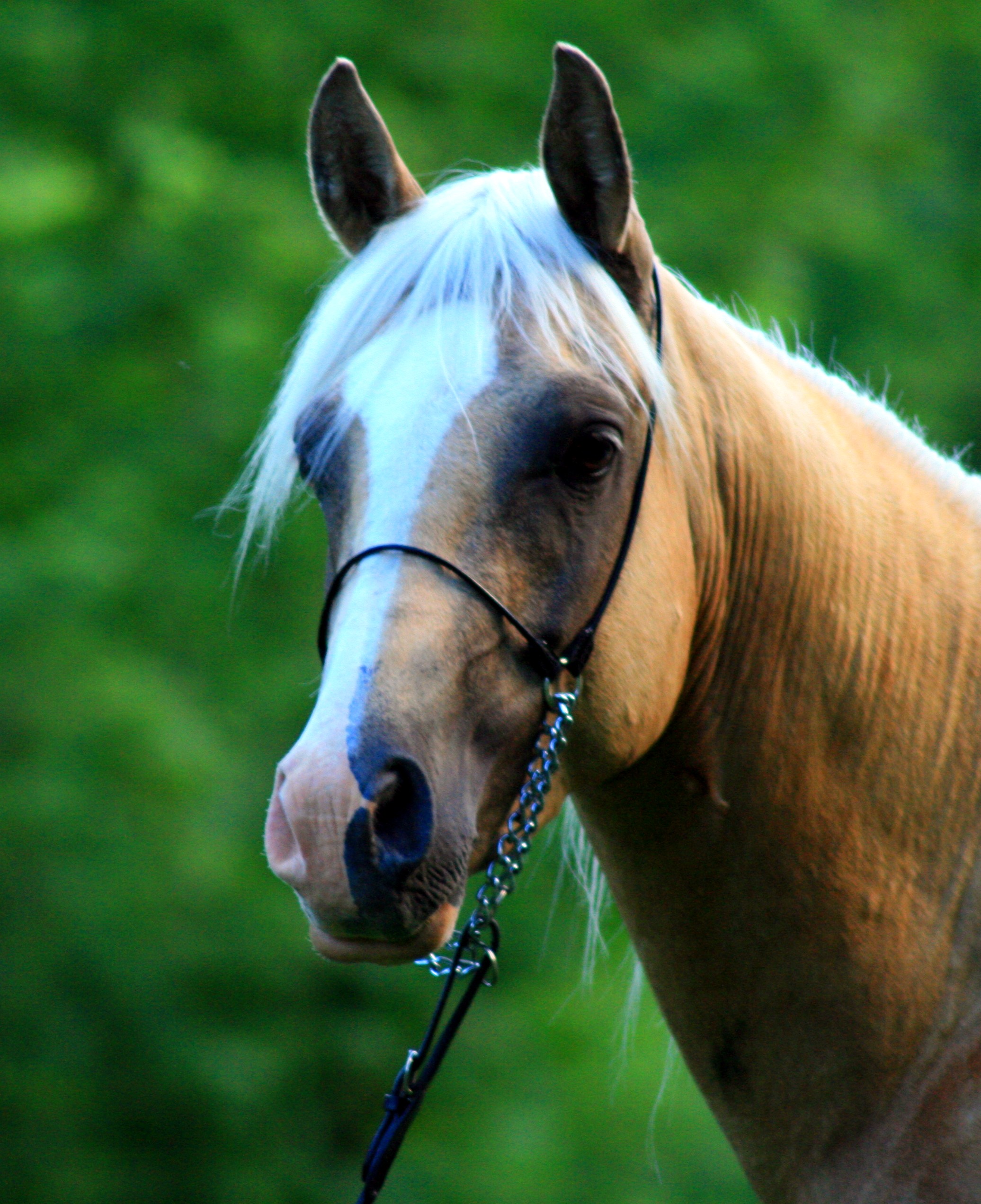 (Magnum Spatz-The Golden Rocket) Click on his photo to visit his page.
Gorgeous sabino palomino son of Magnum Spatz (a sabino Magnum Psyche son) and out of our 7/8 Arabian palomino mare The Golden Rocket. We test bred a couple of mares to Psandmann in 2008 and eagerly anticapate his first foals in 2009. Reference sire only.
Poznan VHF-2006 Grey Purebred Stallion (Magnum Spatz-Polasingul by Gallup)
Sired by the sabino Magnum Psyche son Magnum Spatz and out of the wonderful Polish mare Polasingul- also the dam of the champion filly Johara VHF. Despite a hunting accident as a yearling Pozzy has matured into a lovely young stallion. We are testing breeding him to a few of our own mares this year. He is the sire of the palomino mare Carolina FW. Pozzy has been sold and now stands at stud in Alabama where he is siring some very nice part breds.