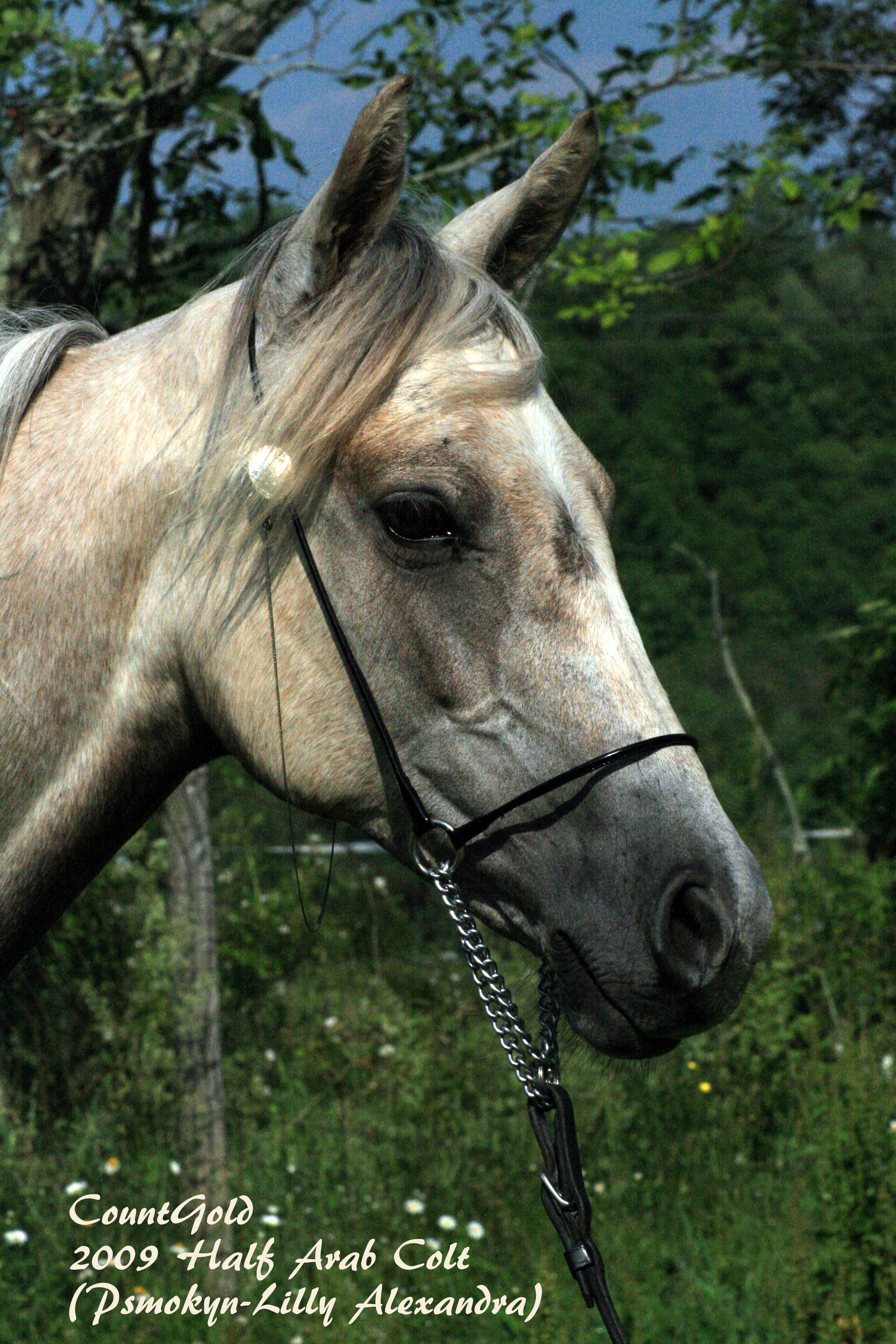 2009 Half Arab/Foxtrotter colt (Psymokyn-Lilly Alexandra)
After raising many foals over the last fifteen years we can honestly say that Count is one of the best we have ever produced. He exemplifies the best of both breeds- Foxtrotter and Arabian. His sire has some of the most noted Arabian lines of all time- Magnum Psyche, Padron, Khemosabi, and Serafix and combined with his dam's outstanding qualities that are the standard by which Foxtrotters are gaining their popularity as more than just pretty gaited horses this colt is going to take pretty and versatlie to the utmost level. He has the "pretty" of an Arabian coupled with the loving disposition of the Foxtrotter, excellent conformation with good bone and so far he seems to have inherited the foxtrotter gait as well. Want an eyecatching trail horse that's a dream to ride? Want a pretty versatality prospect? How about a handsome Western Pleasure horse with an extra gear? Or a trustworthy companion that the kids and grandkids can enjoy as well. UPDATE!! I'm going to shout it from the rooftops- this colt is the BEST we have ever raised. Watch the video links and feel free to let me know if you don't agree with me- or just hook up your trailer and come pick him up before I change my mind....he's worth more than I am asking even in this market. price is FIRM, if you are looking for a young prospect that will be versatile enough to do anything you won't find better- Contact us at 845-798-0083 and

vhfarab@yahoo.com

for more information.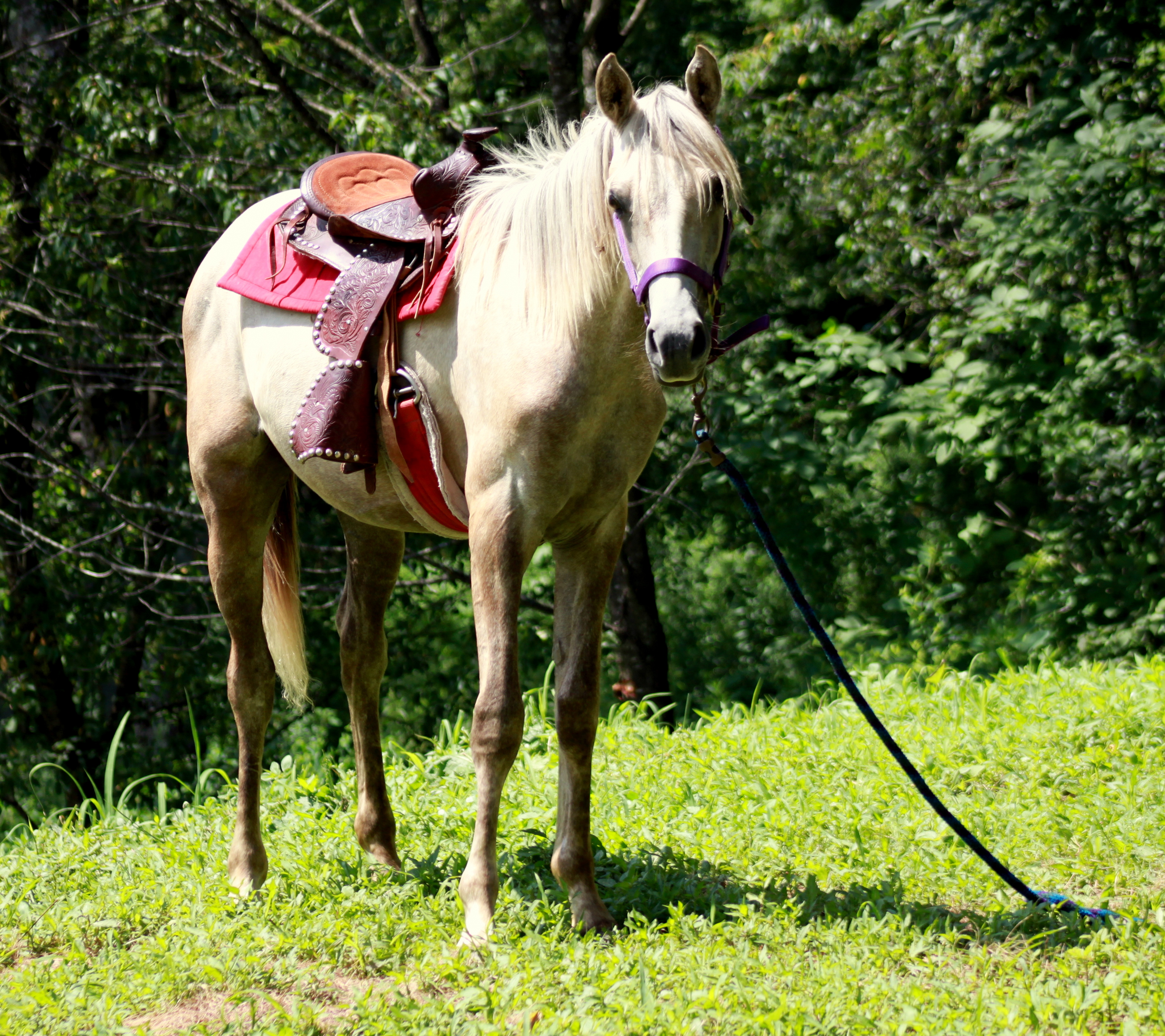 Count groundties, here he is groundtying wearing the saddle for the first time!
VIDEO LINKS- Click on the links below to see the video. If you are unable to play the videos, you may need to download Quiktime. It can be downloaded for free off the internet. You won't believe how awesome this little boy is! Video is completely raw and unedited.
Eden haltering Count while lying down in the pasture
Eden picks up all of Count's feet while groundtying him out in open pasture
Putting the Saddle on for the Very First Time!
Being saddled for the very FIRST time ever!