Eden with Foxwillow's Black Cobra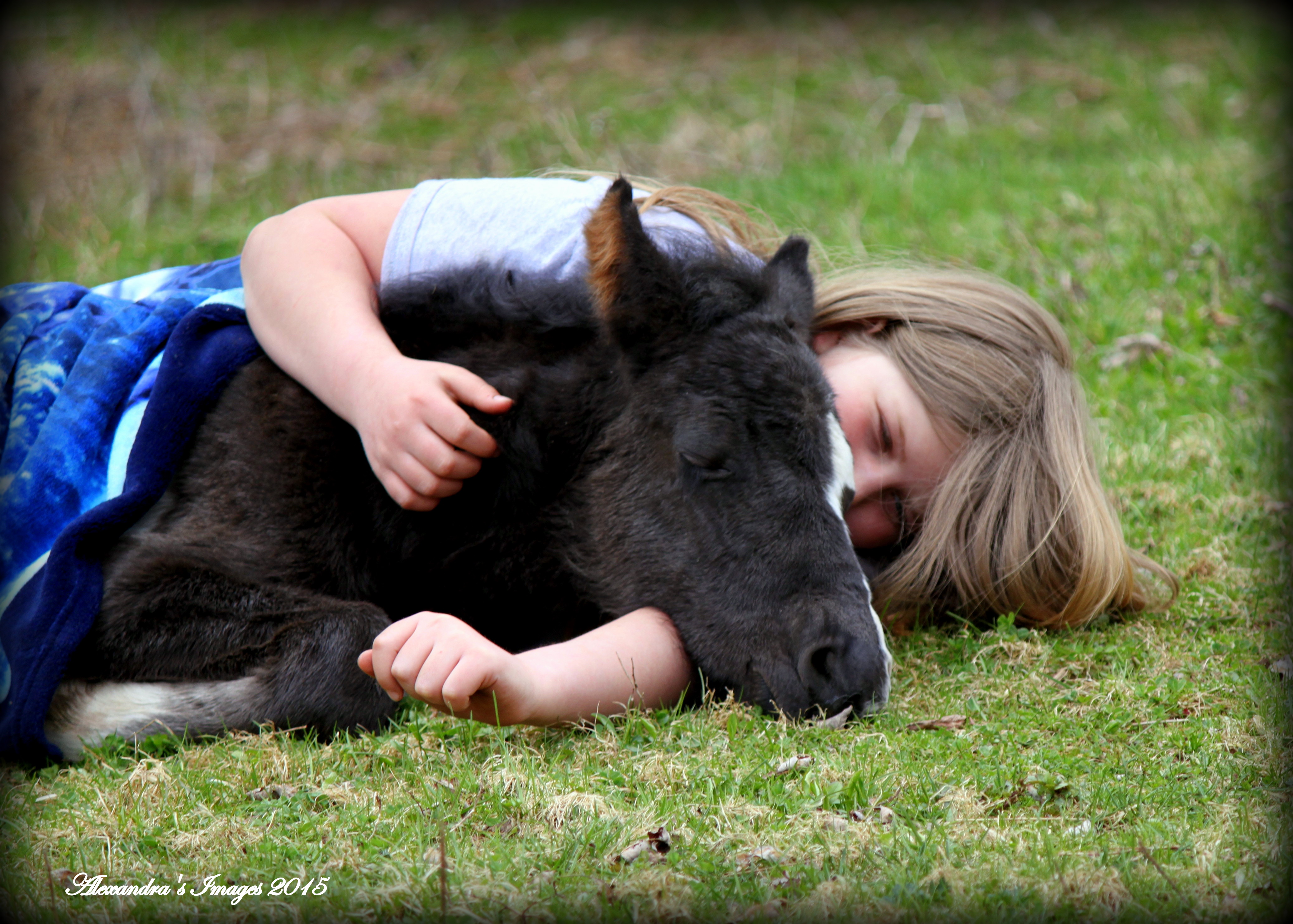 No better way to raise kids than with horses!
Our days as Arabian breeders have finally come to a close but our venture of breeding Missouri Foxtrotters is going strong. There are still many misconceptions about Gaited Horses being limited in what they can do. Although we are first and foremost Trail Riders we also ride our Foxtrotter's in obstacle challenges and even local gymkhanas! One of the prettiest Gaited breeds, Foxtrotter's are also just plain FUN! This breed has something for everyone- they can jump, chase cows, learn tricks, drive...the list just goes on. Foxtrotters are truly an All American breed- developed in the Ozarks by immigrants and settlers who needed a horse that were as versatile as they were. And apparently comfort and "flash" were important too because they succeeded in developing a work horse who had looks and a gait you could ride all day long! Although not a "new" breed the Foxtrotter has been a well kept secret until the last few decades. But now the word is out and we are shouting it from the foot hills of the New York Catskill Mountains- Missouri Foxtrotter's are the Breed for Everyone! Some exciting news, We have added Cotton Eyed Joe Y, a Foxtrotter legend to our herd, but due to his advanced age will only be standing our homozygous black/white Missouri Foxtrotter stallion, Mr. Renegade's Go Boy at public stud. However, there just may be some Joe babies available Summer 2018! Renegade is being registered with the Pinto and Spotted Saddle Horse Association so Mares of other breeds such as Tennessee Walkers and Arabians can be bred to him for registered foals.
Looking forward to the 2017 Foal Crop due to start arriving in March. Most will be available for sale at weaning so keep checking back for updates as they are born. If you are looking for true partners on the trail or otherwise that will leave you energized rather than worn out, Missouri Foxtrotter's are the Go To Breed!

We welcome visitors Spring through Fall, we just ask that you please call ahead. Come and discover the Missouri Foxtrotter- a truly American heritage breed, developed out of a need for a smooth, sure footed, good natured family horse that was versatile enough to work the fields, take the kids to school and still take the family to church on Sunday in fine style.....the Missouri Foxtrotter is a one of a kind breed...once you ride one you are hooked. They are truly an American breed of distinction.

True testament to our stallion's disposition!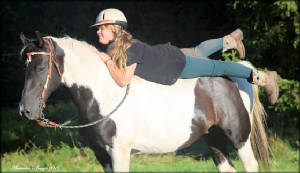 My daughter "hanging around" with our stallion Mr. Renegade's Go Boy.
Visitors are always welcome to come and meet our Missouri Foxtrotters and see for yourself why we are over the moon about these amazing horses as well as our beautiful palomino Partbred Arabians. We are open to farm tours (by appointment) on Fridays, Saturdays and Sundays. Bring the family...pet a pony, feed an alpaca, take a pony ride! Bring a picnic lunch and enjoy the mountain vista as you eat. We also have trails for hiking and blueberries for picking......give us a call at 845-798-0083 to set up a time.*****