Click photo to go to her page.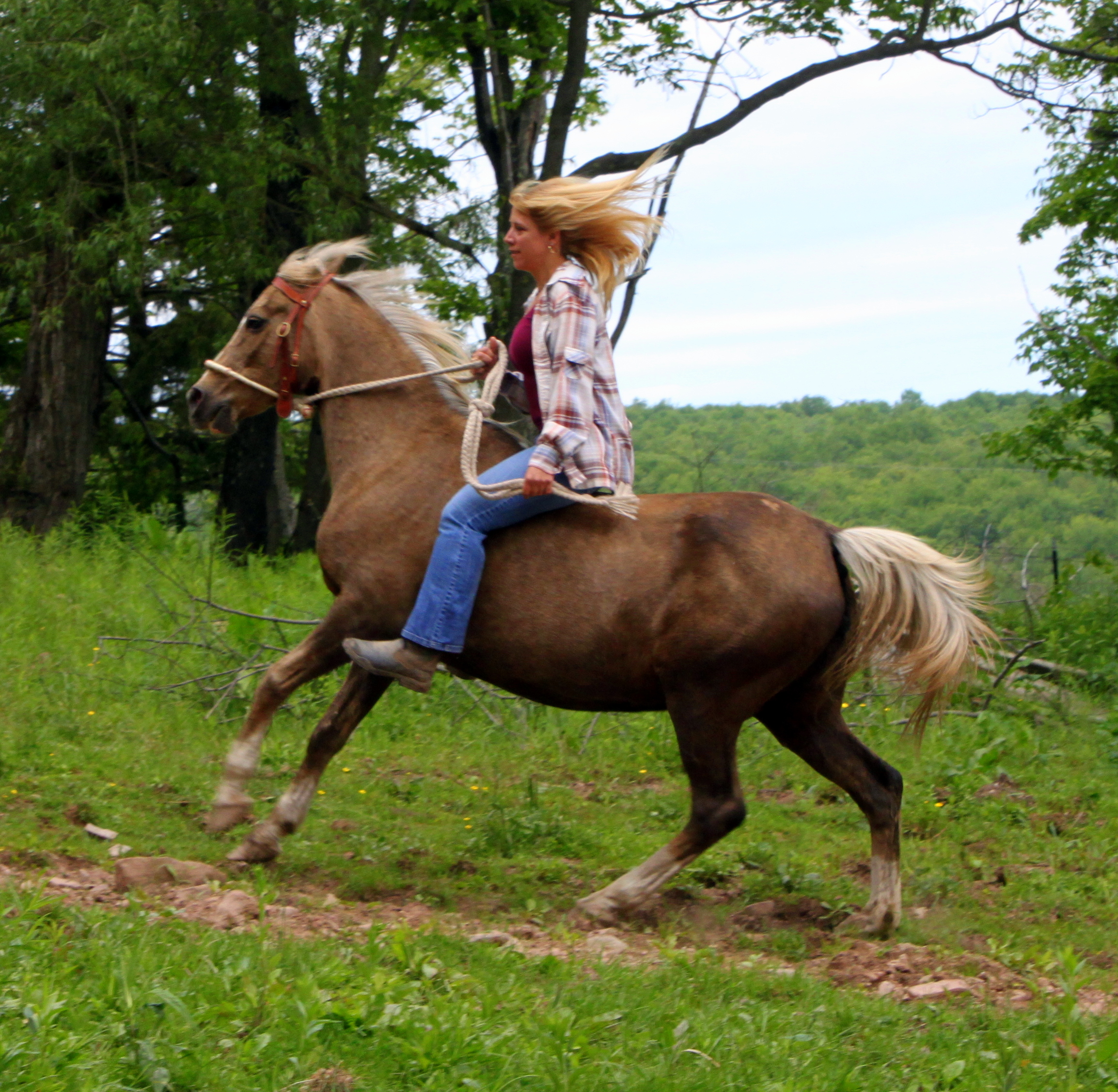 She is still full of pizzazz! Even as an old mare! And still tons of fun to ride!
At the age of 25 she is still as pretty as she was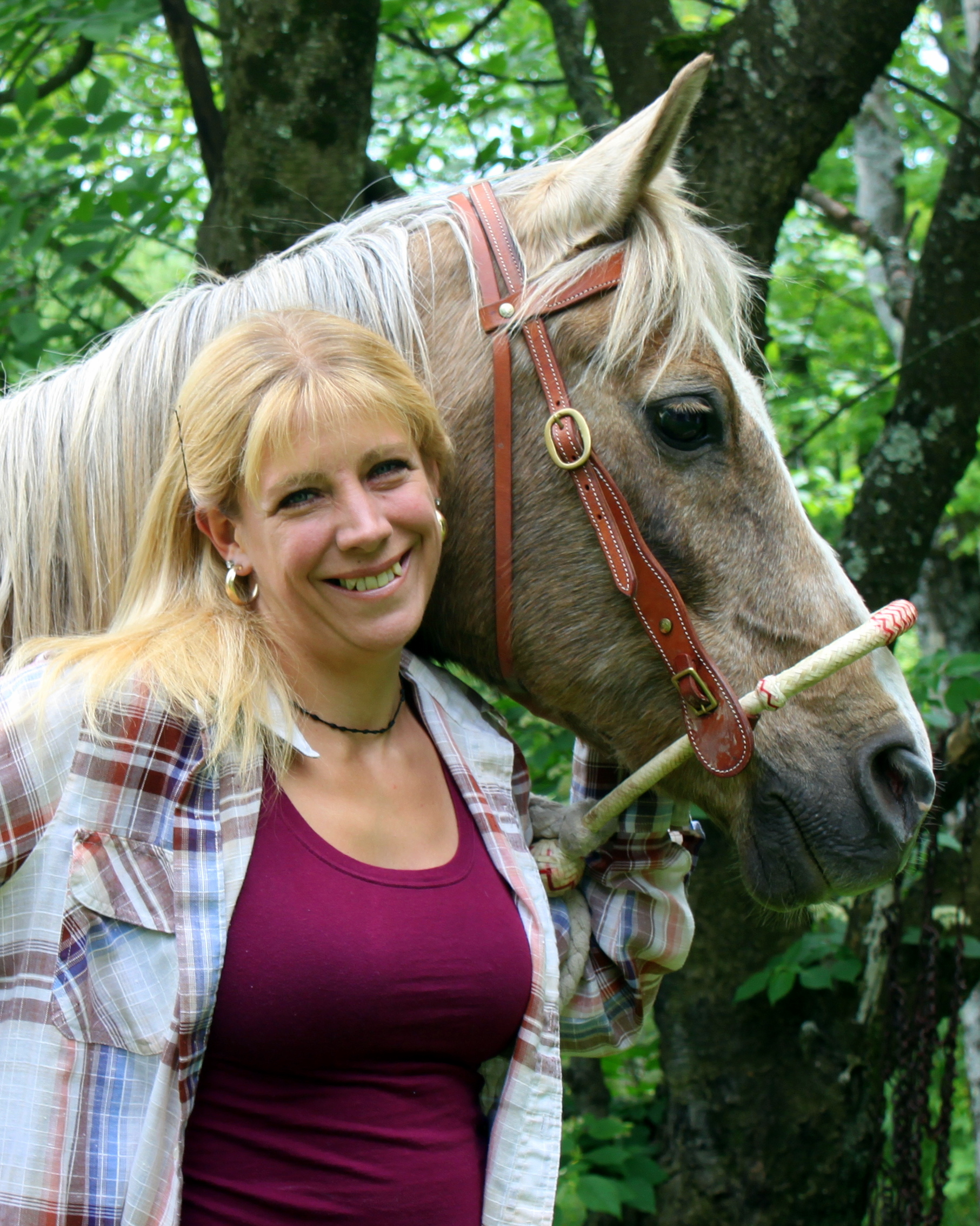 when we met 18 yrs ago-just a few more stretch marks! Click photo to go to her page.
The Golden Rocket-1986 Palomino 7/8 Arab mare- This pretty mare is the cornerstone of our Palomino program. We now have three generations of palomino/buckskins from her. Even as an aged mare she is still very typey and athletic. She has always been my personal riding horse; excelling at gymkhana, team penning, and is a very reliable trail horse. With a blaze ,four stockings and that lovely palomino coat she draws a crowd wherever she goes. We have tried to retire her numerous times but she is having none of it! Right now she spends her time teaching my youngest daughter the finer points of horsemanship, and to see this firey spirited mare act like a gentle old plow horse with my little girl is truly amazing. Just adds credibility to my belief that Rock is truly a once in a lifetime horse! ***NOT FOR SALE>>>It is is with a very broken heart I share the news that my Golden Horse of a Lifetime has crossed the Rainbow Bridge. RIP my dear old friend, till we meet again on the other side.
Click here for Rocket's Pedigree
Psavannah FA- 2007 Palomino 15/16ths Arabian Filly, with an irregular star, strip and white bottom lip, and two short socks, this filly is very tall and elegant. She is a daughter of our beloved Rocket and the beautiful sabino Magnum Spatz. At three years old she was 14.3hh and just drop dead GORGEOUS! Looking forward to crossing her with our chestnut stallions for high percentage palomino part breds! Click on her photo to go to her page for more information. **Not For Sale . ** In foal to LJ Owyhee Moonstone for Summer 2013 for a cremello/palomino 71.8 % Arabian.