IWT Ladyhawke
- 2000 purebred mare (Saheer Bahz LH-Kalcy by Aladdinn), "Kit Kat" is an outstanding broodmare, always proiducing big foals with tons of type. Her latest filly by LJ Owhyee Moonstone is a lovely smoky black and she is TALL (also for sale.) Kit Kat's dam is a Pure Polish daughter of Aladdinn and her sire is the black Russian bred Saaher Baahz LH who is popular as a Sport Horse sire. This mare has proven herself as a producer of quality foals that are big bodied, tall and athletic. In foal to Psandstormm FW for a possible buckskin or palomino 63/64 Arabian foal.
Click here for Goodknight Irene's pedigree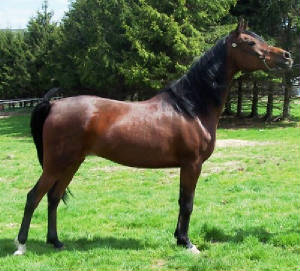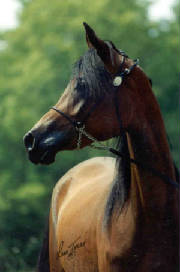 Mohini Faline

-1995 Bay Purebred Mare (Saaher Baaz LH-P-KRuskahla by Al Amon Ra) Gorgeous, tall, and typey best describe this beautiful mare. She stands 15.2hh and has an awesome trot. She is a proven producer of the highest quality foals. On lease from Irene Tones- Thank you Irene! **ON LEASE.
Click here for Faline's Pedigree
Colored Partbred Arab Mares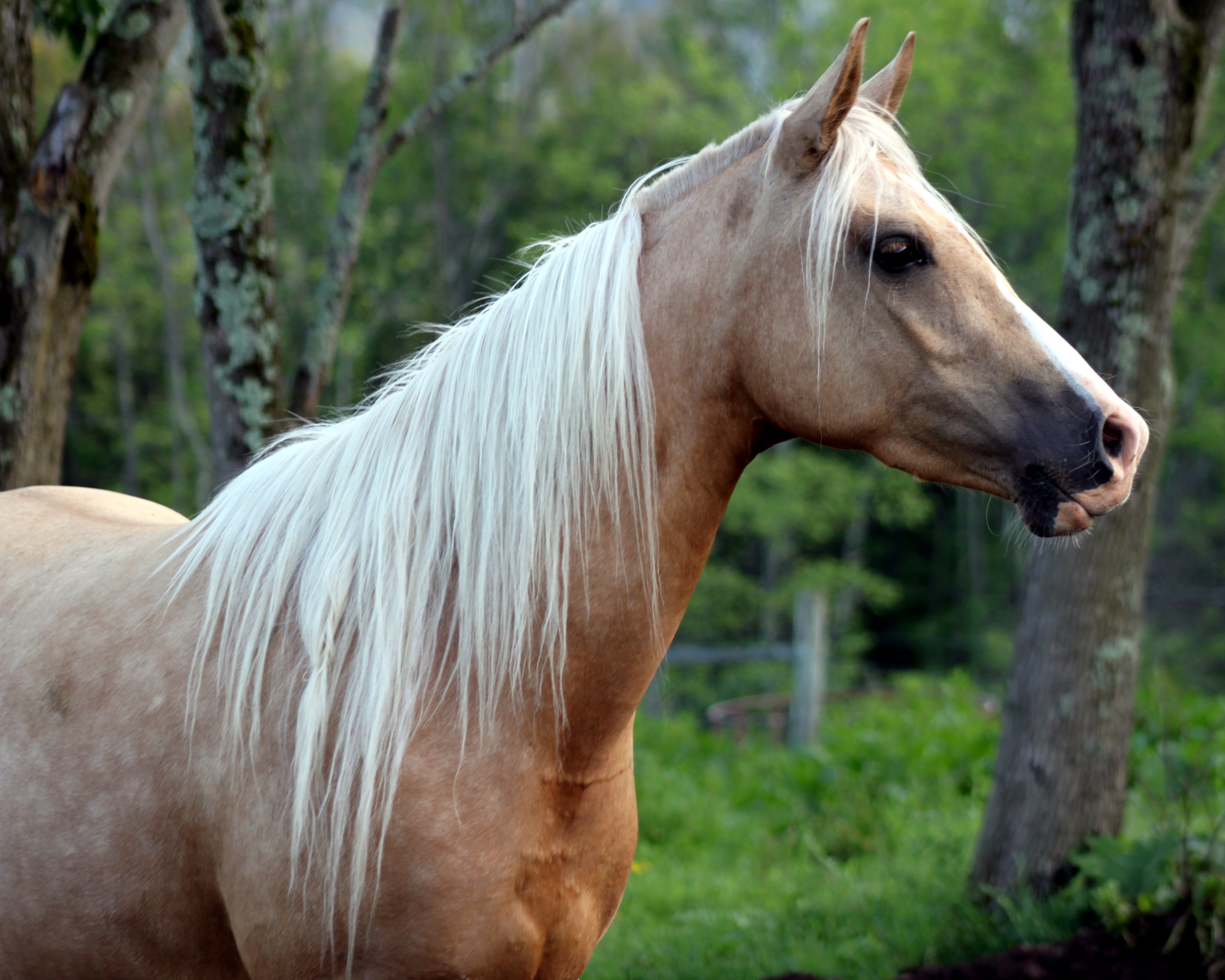 Psavannah VHF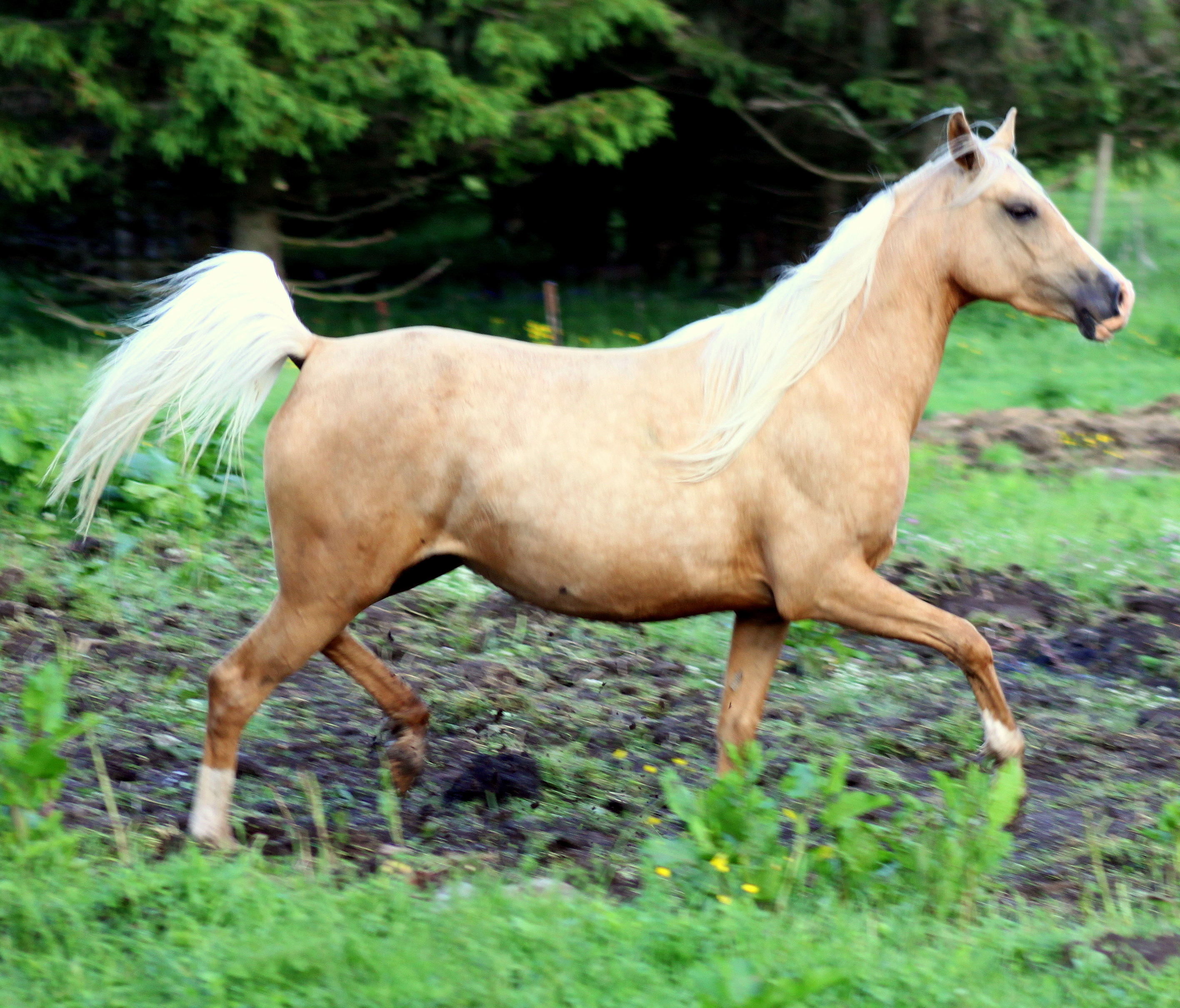 (Magnum Spatz-The Golden Rocket)
Psavannah FA-

2007 Palomino 15/16ths Arabian Filly, with an irregular star, strip and white bottom lip, and two short socks, this filly is very tall and elegant. She is a daughter of our beloved Rocket and the beautiful sabino Magnum Spatz. At three years old she was 14.3hh and just drop dead GORGEOUS! Looking forward to crossing her with our chestnut stallions for high percentage palomino part breds! Click on her photo to go to her page for more information. **Not For Sale . ** In foal to LJ Owyhee Moonstone for Summer 2013 for a cremello/palomino 71.8 % Arabian.
Click here for Psavannah's Pedigree
Or give us a call at 845-798-0083.